One of the cars I rarely see at car shows but is likely to pop up more and more is the Dune Buggy. Dune Buggies are becoming ever more collectible with prices still in the bargain basement for some but moving up for a few more recognizable brands. So what's the appeal? You would never know this today, but in the past it was actually possible to drive a car right on the beach in Southern California. No, seriously.
In the late 1950s and early 1960s people had taken their wheels to the beach and modified all sorts of cars to run in the sand. Often times these modifications included welding two wheels together at the rear for more traction or doing other things to "float" on the sand. But some early creators learned that taking a wrecked or salvaged VW Beetle and cutting away much of the structure made a fine dune buggy.
Soon enough people were creating unique bodies for these vehicles, using the VW chassis and adding panels or even taking just the running gear and creating new structures with tubular steel or even fiberglass. The beach was now a place where autonuts could go and enjoy some gas-powered fun. And one of these autonuts was Bruce Meyers, a man who spent time in boat building and many other crafts.
Meyers designed and built a dune buggy that was more shapely than most of them and he took it out and showed it off and found he had a lot of interested people. Drawing on his experience in sailboat construction, Meyers modeled and built his first dune buggy, "Old Red", a shortened VW Beetle with a monocoque, fiberglass shell and an IRS trailing arm suspension, in late 1963 to May 1964 in his garage in Newport Beach, California. The first known street-legal fiberglass dune buggy, it featured a unibody shell that fused body, fenders and frame, retaining just the engine, transmission and other mechanicals of the VW. The use of compound curves throughout provided great rigidity. The fenders were arched high, to make room for large, knobby dirt-racing wheels.
Meyers gained more notoriety when he raced several morocycles, trucks and other cars through the Mexican desert and won. The press caught wind and the Meyers Manx, as it was deemed by the magazine, was a sensation.
B.F. Meyers & Company found about 6,000 customers for their cars starting with a small operation and quickly growing in size. Once others saw what Manx was doing they jumped on the bandwagon, copying the design, and there was an explosion of these vehicles all over the world with an estimated quarter million dune buggies sold.
It didn't hurt that, in 1967, Steve McQueen modified one of the Meyers Manx cars and used it in the movie The Thomas Crown Affair. McQueen's car included a four-carburetor Corvair motor instead of the VW engine and the whole vehicle was modified by Con-Ferr off-road products who later went on to partner with Meyers and build kits for the enthusiast who preferred Corvair power.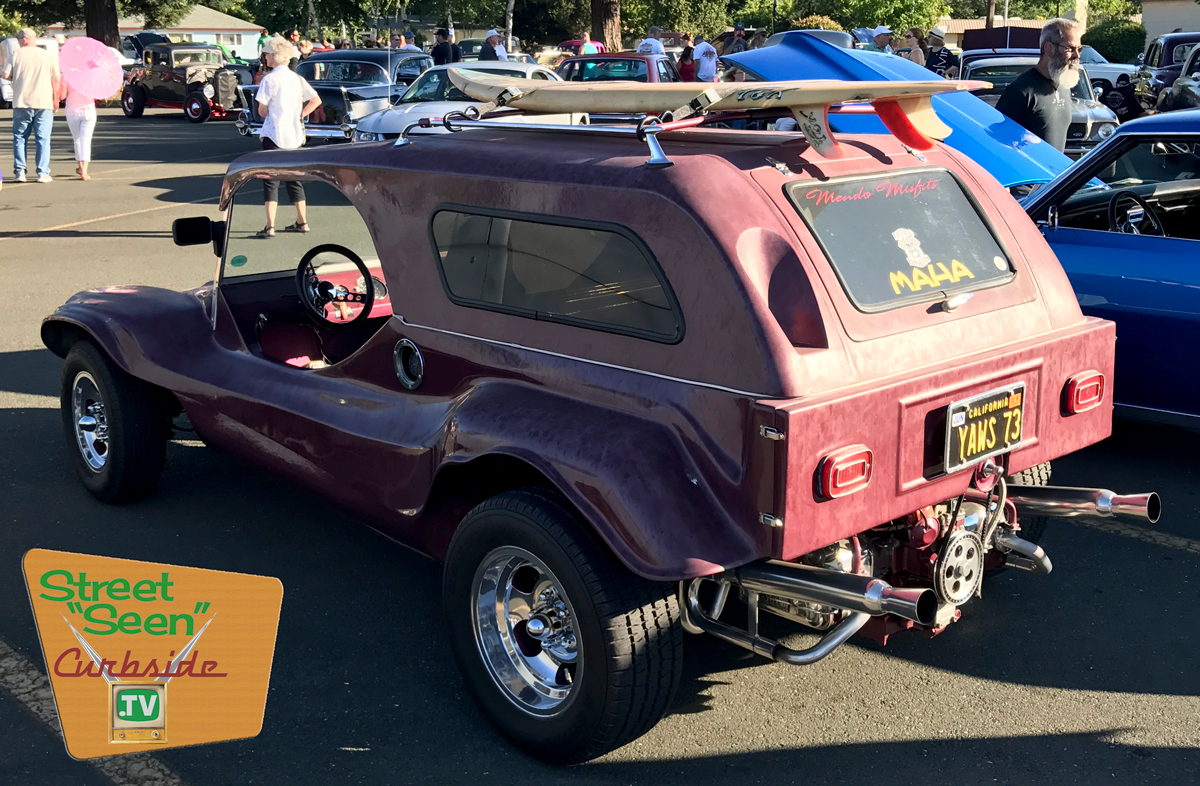 Who could complain? Dune buggies were cheap, often with parts coming from a wrecked VW. You then bought a kit and you could build the cars in your own garage, customizing along the way. This allowed you to create a one-of-a-kind special for much less than buying a new car from the dealership and you could take these to the beach and drive on it. Fun, right?
The popularity of these cars also exploded at a time when insurance companies and government regulations were starting to take their tolls on performance cars from the factory and while high-performance V8-powered cars were fun, dune buggies were inexpensive, efficient and easily customizable.
Seeing how fun and cheap these were, the feds sought to regulate this as well and soon it was becoming more and more difficult to be a dune buggy manufacturer. In fact, Meyers went out of business in 1971 and he wasn't the only one.
Surprisingly, today there is a resurgence of the dune buggy and you can pick them up for a song in some cases. Add to that the fact that you can get high-performance VW engines and transmissions and you have a reliable, inexpensive and unusual classic that's also efficient and fun to drive. There are even companies today that build dune buggy kits for modern drivelines or vintage. What could be better?