Don't you hate it when you do all the work and another guy comes along, gives it a twist and takes all the credit? A sad situation, but it happens, like with Ford's compact Falcon. Sure, it was a bit dowdy in its bland McNamara suit, but under that boring skin lurked the DNA of the historic, game-changing Mustang. The Falcon was a generous big brother, lending the Mustang its platform, engine(s), transmission, just about everything but its body and interior. The Mustang went on to create a whole new class of cars, set unbroken sales records, and make automotive history, while the Falcon Sprint that had donated so much of itself, languished as a forgotten footnote.
First introduced as a member of Ford's 1963 1/2 Total Performance line-up, the Sprint was motivated by the same V8 muscle as the soon-to-appear Mustang, but came dressed in the Falcon's drab bodywork and burdened with the practical, economy car image of its stable mates.
Offered as either a two-door hardtop coupe or convertible, the first Sprint featured Ford's exciting new "small block" 265 cubic inch V8, along with an under-hood chassis-stiffening strut, tightened suspension, larger brakes, five-lug wheels, a "wood-like" sports steering wheel, bucket seats, console, and four-speed floor shift. Far from being a cosmetically enhanced "sporty car," the Sprint was a serious performance upgrade. Later models were even hotter with the 289 cubic inch V-8 as standard equipment.
Ford entered the Sprint in the famed Monte Carlo Rally where it performed surprisingly well, and earned ecstatic praise in the automotive press. Iconic racer/writer Denise McCluggage served as navigator for its 1964 win. Performance sold big in those days and Ford was on a roll, building a series of competitive performance cars like the Sprint until their quest peaked with the GT-40 that beat Europe's best at France's punishing twenty-four hours of Le Mans.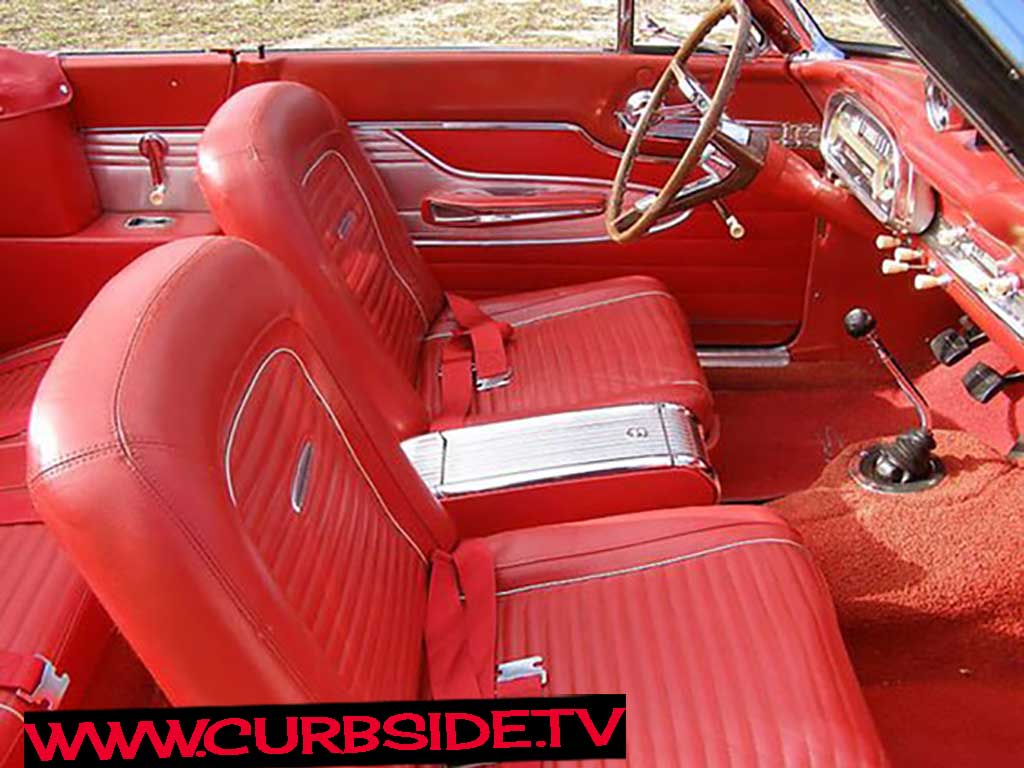 The Sprint's small block was the same V8 that was stuffed into the bellies of Shelby's Cobra and Sunbeam's Tiger. One of the best engines of its day, the 265/289's thin-wall casting provided lightweight power along with impressive durability.
For its second generation, Ford's '64 Falcon swapped out its gently rounded bodywork for an angular, wedge-like profile. The Sprint stayed in the line-up and continued to sell moderately well while the sizzling-hot new Mustang idled in the wings. Introduced in April of 1964, Ford's new pony car sucked all the air from the Sprint and the Falcon coupe's sales withered until it was dropped from Ford's line-up in '66.
Today, the Falcon Sprint is an affordable classic that can also serve as a credible vintage racer. This "every man's hot rod" enjoys growing interest as it gradually emerges from the shadows of its legendary little brother, the classic Mustang.
Written by Jim Cherry.