The spectacular 2017 Los Angeles Auto Show sprawled over the city's mammoth Convention Center to display a thousand cars. Fifty debut vehicles joined exciting new concepts and interactive exhibits to offer something for everybody who loves cars.
Strolling aisles of glittering vehicles in dazzling displays attended by gorgeous spokesmodels could give the impression that things couldn't be better for the industry. There were few references to self-guided cars or Silicon Valley's audacious plans for electric, rental bubble cars to replace private car ownership. Though electric cars were displayed, they still appeared as an afterthought, not as many believe, the future of motoring.
That said, there was plenty of eye candy for lovers of things on four wheels. And then there was the Reds EV City Car (see photo). This eccentric concept, designed by controversial ex BMW designer Chris Bangle, radically rethinks the car from the ground up. Designed for the 90% of a car's life spent stationary, it's to be produced in China where personal space is at a premium. A 17" screen and seats that swivel to face each other, all in a car three feet shorter than a MINI Cooper.
Among the notable displays was a rare appearance by Tesla that showed off their hotly anticipated new production Model 3, along with X and S models. An informative display showed off their innovative new solar roofing shingles and home battery back up for solar installations.
Showing a new Kicks model set to replace the Juke, Nissan staged an elaborate, Star Wars themed display. You know, for the kids!
Volkswagen displayed their drivable ID Buzz electric powered concept, a reinvention of the beloved mid-twentieth century Microbus set for production in 2020. The electric ID, its futuristic brother, projected the company's thoughts on next-gen sedan design.
Interactive exhibits including the Dodge Demon Reality Drag Race, X-Box Forza Motorsport Gaming Experience, and the Mercedes Benz G-550 Mountain Climb that allowed showgoers hands on experiences. Though the others were digital simulations, the G-550 featured a wild ride in a real car down a forty-five degree incline.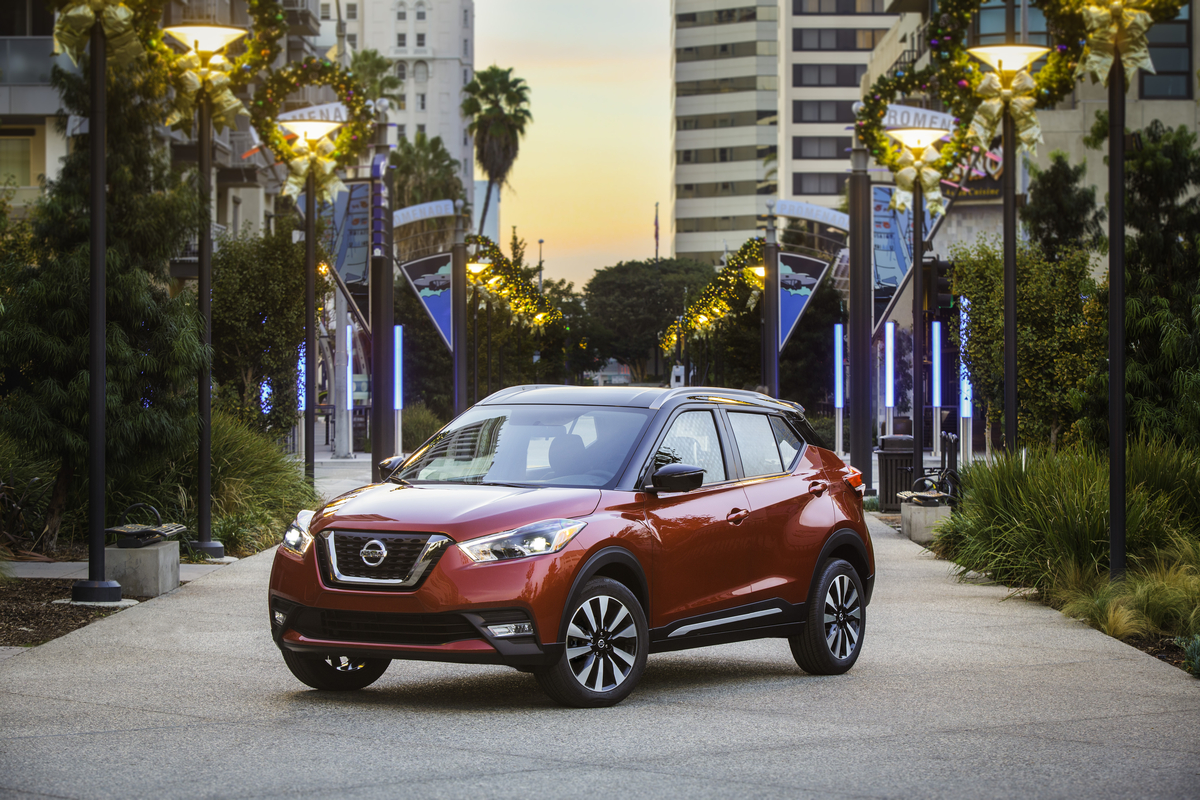 Other notable debuts include the new Jeep Wrangler JL, 2019 Corvette ZR-1, 2019 Lincoln Nautilus, 2019 Mercedes CLS class, Mercedes-AMG Project One, MINI electric concept, and the stunning Mazda Vision Coupe.
A basement hall called The Garage featured vendors, exotics and customs. Of particular note was a 1961 Dodge Police Pursuit four-door sedan restored to mint condition with proper Highway Patrol livery and equipment (see photo gallery) and a "cute as a button" Nissan Figaro.
The 2017 Los Angeles Auto Show offered a blizzard of attractions for fans of the type of vehicles we've long enjoyed driving. But all the dazzle didn't distract from an approaching evolution that could bring the most dramatic changes in personal transportation since Old Dobbin was unhitched from the family buckboard and put out to pasture to be replaced by a Model T Ford.
I can't wait until next year! - Jim Cherry