Fighting for its life at the end of the 1950s, Studebaker exemplified the saying, "Necessity is the mother of invention," coming up with creative re-uses of their aging platforms, creating the popular Lark compact in 1959 and adding fins and a Mercedes style grille to the sexy Loewy coupe to create the Hawk line. By the early sixties the Hawk's finny look was dated. Energetic new Studebaker CEO came up with the idea of hiring a legendary designer to update the coupe.
Famed designer Brooks Stevens shaved off the Hawk's fins and squared off its rear fenders. A crisp, Thunderbird-inspired formal roofline along with Lincoln Continental-inspired chrome-edged fenders and a trunk lid grille dramatically transformed the space-age coupe into a sophisticated looking, European-style touring car. Studebaker lacked funds to update the car's mechanicals, but the company's small block V-8 was still adequate to provide sprightly performance. A luxurious new interior featured a fully instrumented dash with faux walnut facing, and a choice of all vinyl or vinyl and cloth upholstery.
1962 Hawks were offered with two or four barrel carbureted 289 cubic inch V-8s rated at 210 and 225 horsepower. Transmissions went from three speed manual, to four speed manual, to a Borg-Warner automatic. In 1963, Hawk GT buyers could upgrade to the Avanti's "Jet Thrust" R series engines, either a 240 horsepower version or another rated at 335 horsepower. These optional upgrades included handling and braking improvements including front disc brakes, unheard of on U.S. cars at the time. An inclusive "Super Hawk" package included all the upgrades.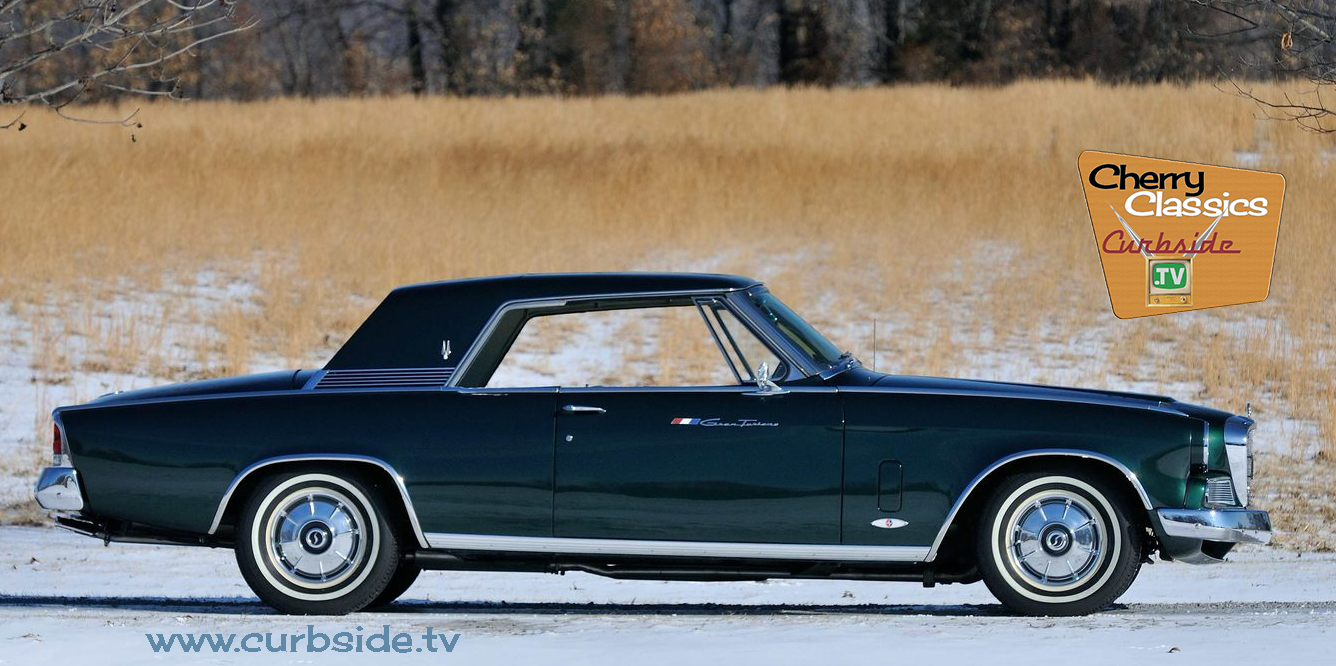 Unfortunately, the GT Hawk's crisp, classic styling, robust small block V-8, and luxurious interior weren't sufficient to inspire big sales. The Gran Turismo saw its best sales success for its 1962 debut year, with just 8,388 units moved, while its nearest competitor, Ford's Thunderbird moved 78,011 units.
As successful as the Hawks' final plastic surgery was, it was too little too late for the aging glamour queen and its financially struggling parent company.
The Gran Turismo Hawk was offered for model years 1962-64 with modest cosmetic updates. A little over 15,000 were built over the three years. The Studebaker registry counts 800 survivors. After 1964, Studebaker ceased domestic production, concentrating on a modest output of compact sedans built in Canada until phasing out auto production entirely after 1966.
Today 1962-64 Studebaker Hawk GTs are affordable classics that inspire some head scratching at car shows. The classically styled Loewy/Stevens coupes may not command the high prices of better known makes, but their elegant lines and perfect proportions remain as attractive as ever.
Written by Jim Cherry