Secret concept car became a movie star
Concept cars are usually created to dazzle the public with things-to-come that often fail to arrive. But others, like Ford's D-524, are meant for internal scrutiny only, built to develop new engineering advances behind closed doors. Ironically, the D-524 later rose to quite public fame as a movie and television star.
For a brief period during the 1950s, Ford allowed its engineering department to develop their own concepts, one of which was the D-524, a quirky design that wasn't intended as a styling exercise, but as an engineering test bed. Air conditioning, quad headlamps (later swapped for duals), aircraft-type wrap-over doors with motor-driven panels that opened when a door was in use to allow for easy entry/exit, a collision-absorbing front end, and a retractable backlight (rear window) were first tested on the fiberglass-bodied D-524.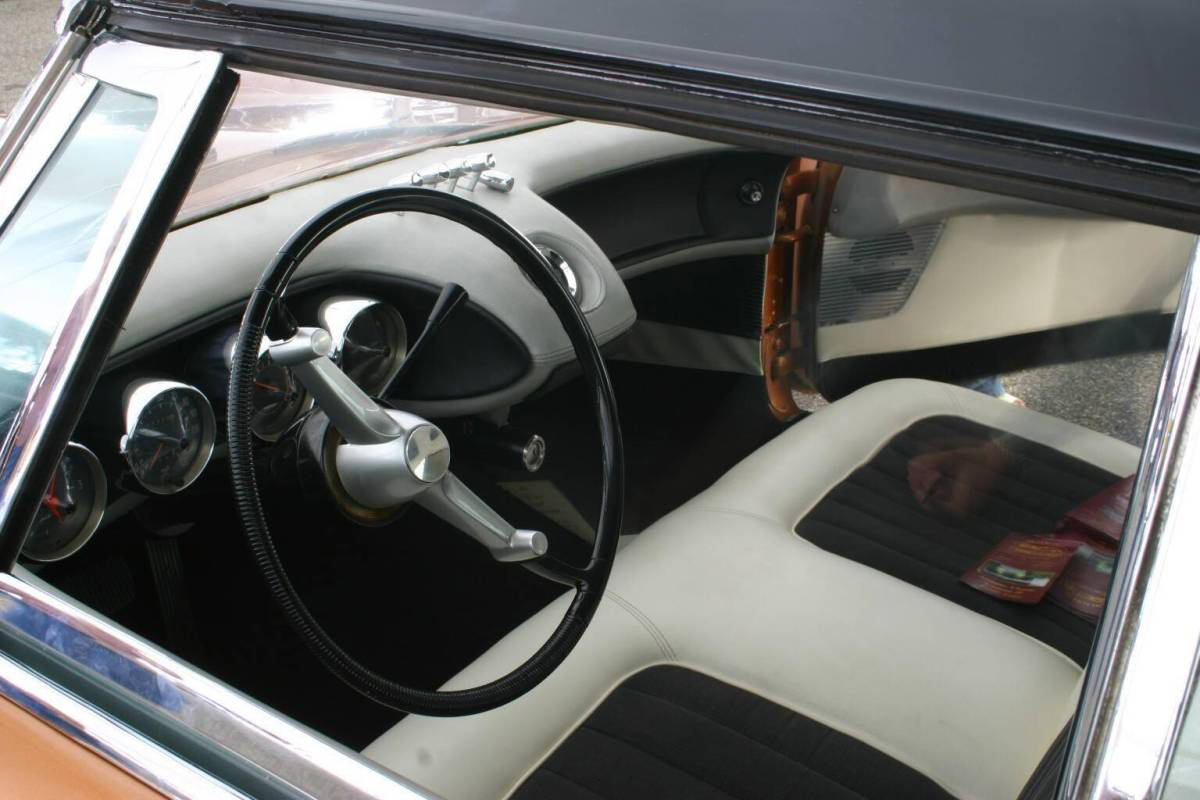 The D-524's prototype air conditioner was bulky enough to gobble up most of the car's luggage capacity. Twin humps over the rear wheels freed up space, with one hiding the spare tire and the other containing the gas tank.
After the D-524 had served its purpose as a hard working experimental, it retired to Hollywood where it found new life as a star when King of the Kustomizers George Barris placed it in a number of productions. First appearing as the Beldone in Jerry Lewis' movie The Patsy, it later served as a futuristic cop car from the year 2010 in the 1964 science fiction series, The Outer Limits. Later still, it appeared in background shots of Back to The Future 3.
Now owned by the Petersen Automotive museum, the D-524 has been restored right down to the painted fiberglass bumpers. Its gleaming copper metallic paint lies muted by a fine layer of dust, waiting for its next turn in the spotlight.
By Jim Cherry