One of the reasons vintage vehicles appeal to people is that they're a time capsule from an earlier day but what if a vehicle happened to be a time capsule of two things - and you were lucky enough to find two examples? That's the story of Mauro and his two VW Buses that have unique paint jobs courtesy of Corona Beer Company.
The two-part history of Maruo's VW Buses is one that has earned some controversy from fans of the VW Bus. In 2008 Corona Beer Company got the idea to buy 20 VW Buses and have custom paint jobs by various artists depicting Pacifico Beers. Then the Buses would be parked in various places, hopefully generating interest in the beer. Among the unique aspects of the project, each bus was an individual piece of art and also had its own unique name. Mauro's '62 is Gigi and the '68 is Yadira.
Mauro's first acquisition, a 1962 VW Bus, is unusual in that it has cargo barn doors on both sides of the Bus. It was originally an electric yellow bus that bore the Pacifico logo along with some very interesting chicken artwork. That Bus was parked on the corner of Haight and Ashbury in San Francisco and attracted quite a bit of attention. Unfortunately, one of the people whose attention it attracted was a graffiti tagger who added to the artwork.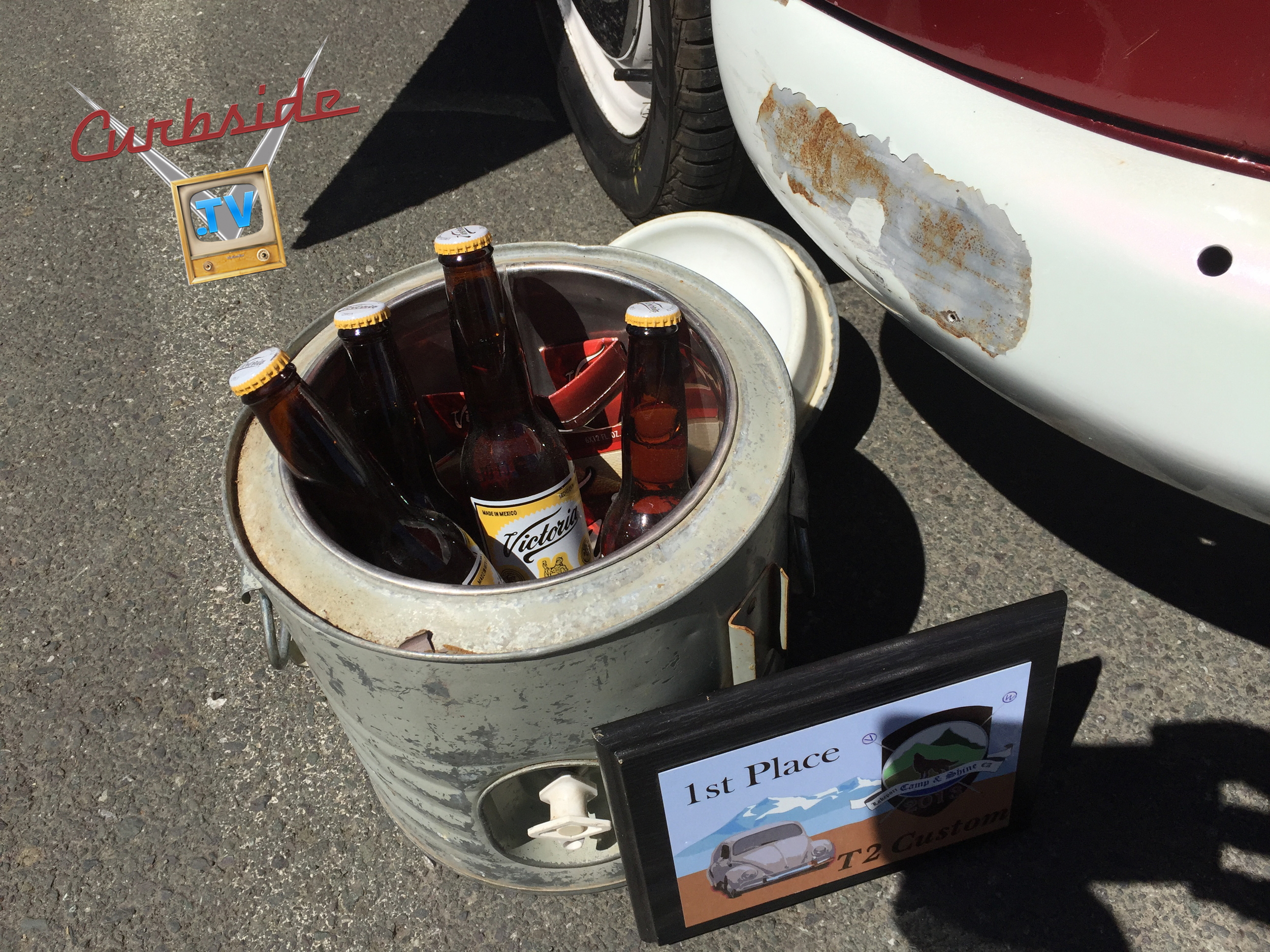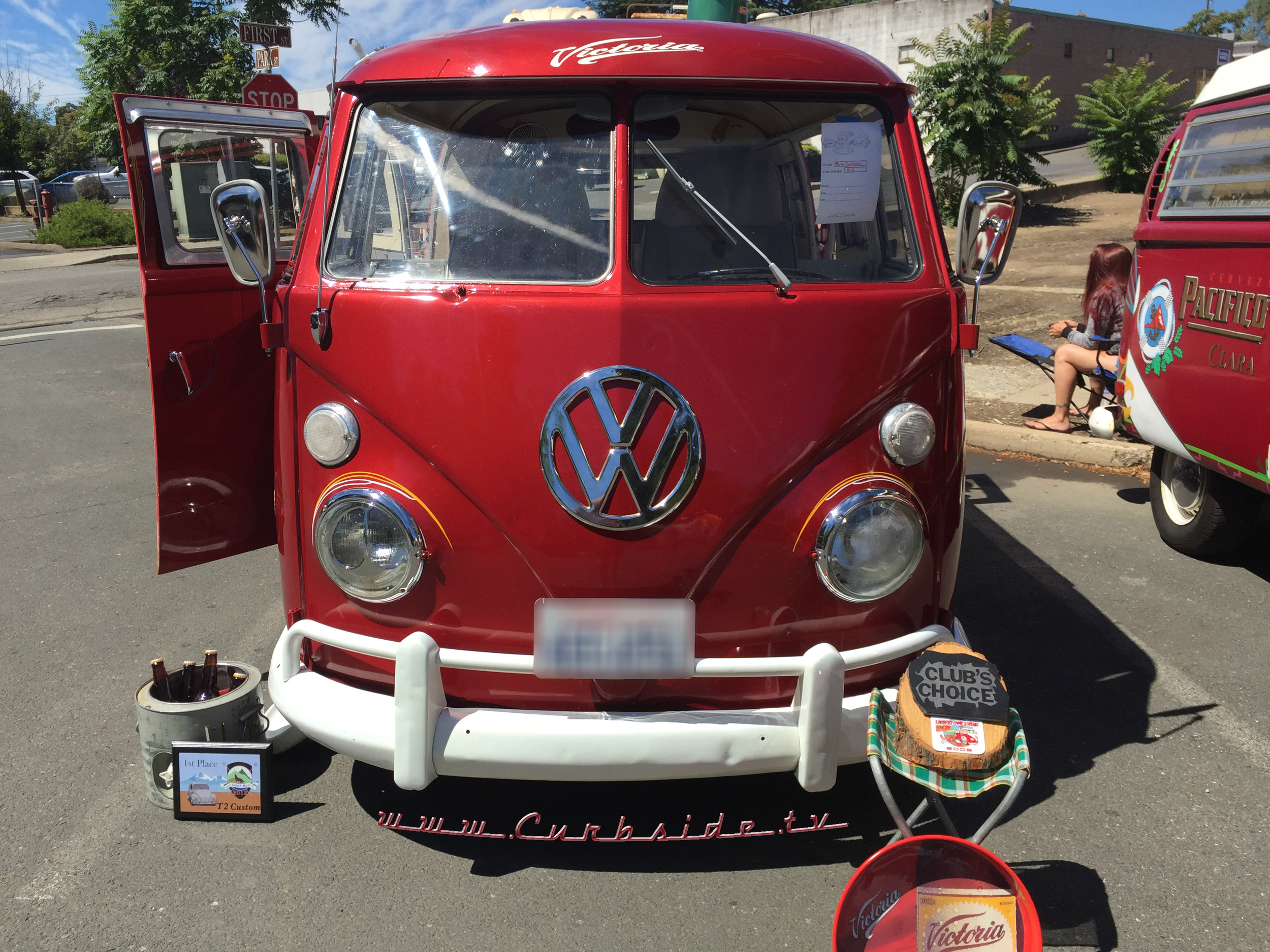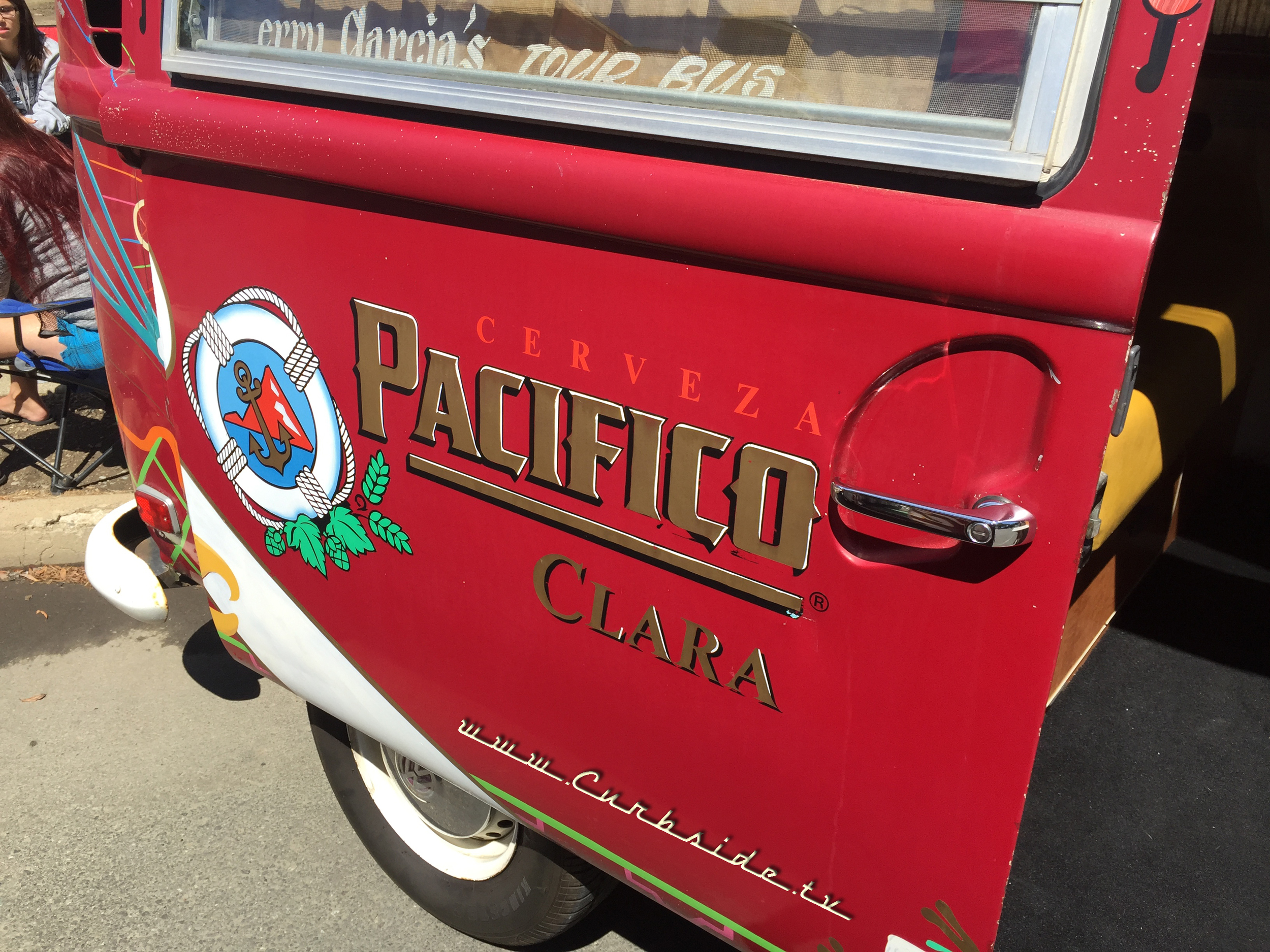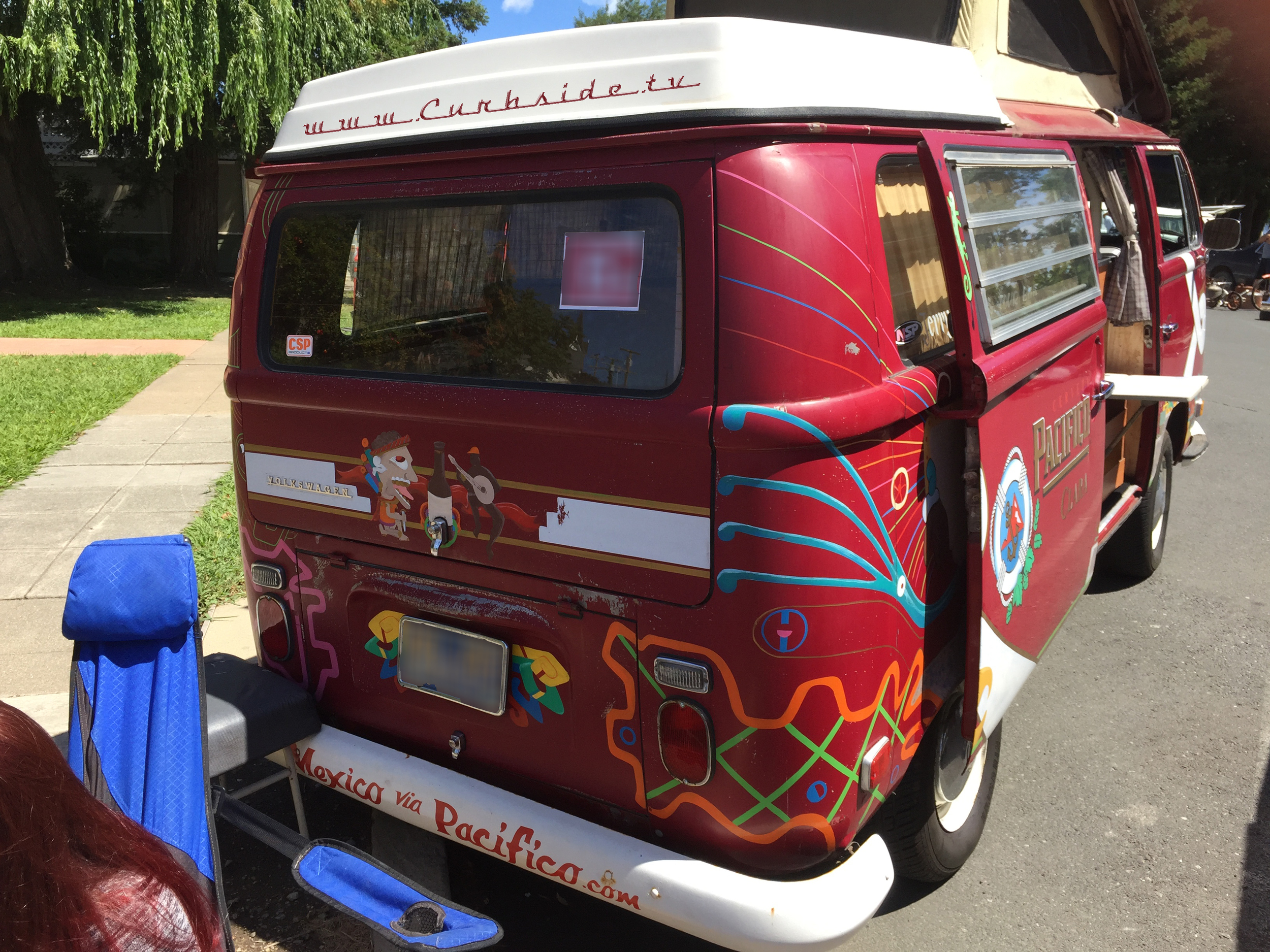 Not a fan of unpaid additions to their art Bus, Corona retrieved the vehicle. The timing was just right for the introduction of the company's Victoria brand of beer to the US so the bus was completely repainted and emblazoned with the Victoria logos and artwork. Heading back to the streets with the new look, the '62 met with misfortune as the driver was involved in an accident and that caused the company to throw up their hands and sell off the 20 Buses.
Yadira wasn't as plagued by misfortune and found her life in Portland, Oregon to be less fraught with disaster. Yadira is a '68 Westfalia Camper which means she started life as a VW Bus and then went to the Westfalia company and was converted to a pop-top camper. These vehicles were masterful in their ability to provide a comfortable camping environment for up to five people with the dining table converting to a bed, a bed in the pop top tent and even a cot across the front seats.
Plenty of families found their vacation experience in tents was significantly upgraded by these Westfalia campers and you can still see them roaming the redwoods in Northern California, as well as everywhere else. The examples in Northern California are usually customized with Hippie-themed artwork and, in stark contrast to their earth-loving drivers, can usually be smelled before they're seen as their well-worn engines are not likely to pass any smog inspection.
The second-generation VW Bus was a huge leap forward technically with actual crank-down windows, a sliding side door and other noteworthy improvements.
Yadira started out with a burgundy paint job upon which her artist did a sort of Aztec-esque surf motif.
At some point the company decided that a wrap would be more appropriate and wrapped the van with a new look. When Maura bought the van in April of 2016 he immediately pulled off the wrap and found this artwork underneath. "I like this look much more," he said.
Mauro's vans are a unique piece of history not just because they're cool vintage VW Buses but also because of the history with Corona Brewing Company.
The controversy on a website about VWs centers around taking original Buses and custom painting them with company logos and artwork and, of course, those who appreciate all-original vehicles are bothered by the effort. It's the same in any vintage car community - some are restorers, some are modifiers.
VW Buses hold a fond spot in my own history as my family always were VW buyers and, at one point, we went to Aero Volkswagen in Inglewood, California with our '64 VW Squareback thinking about a trade to a VW Bus. I remember sitting in the back seat thinking my parents were miles and miles away from me up front there but my dad was so unimpressed with the brakes on the van that it was a no sale. Instead, we bought a brand new 1971 Squareback.
If you have a unique vintage vehicle you'd like to see on the Curbside contact me today. I'm always looking for a great vehicle with a great story.