There are salesmen. There are used car salesmen. And then, there's Gary Davis. During the heady days just after WWII's auto drought, automakers sold anything they could screw together. The fevered seller's market inspired a wild variety of dreamers to enter the car business. Preston Tucker remains the best known of that colorful crew, but a little known used car salesman named Gary Davis might have been the wildest of all.
Davis saw the future in the form of a three-wheeled "California" runabout constructed by famed racecar engineer Frank Kurtis for a millionaire playboy. The futuristic coupe fascinated him so much he bought it on sight and set off on a barnstorming tour to raise interest in a mass-produced version. Davis proved to be a convincing salesman, as he signed up three hundred dealer franchises while raising over a million dollars in 1940s money.
Powered by an off-the-shelf four-cylinder engine pumping out a measly 47 horsepower (later replaced by a 63 horsepower unit), the Davis' single front wheel allowed it to turn completely around within its own length. Promotional materials boasted that it could perform U-turns at 40 m.p.h. A removable fiberglass top provided passengers with the weather protection of a closed car while offering the optional fun of a convertible. Aluminum bodywork, disc brakes, built-in hydraulic jacks, and hideaway headlights set the odd-duck coupe apart from its contemporaries.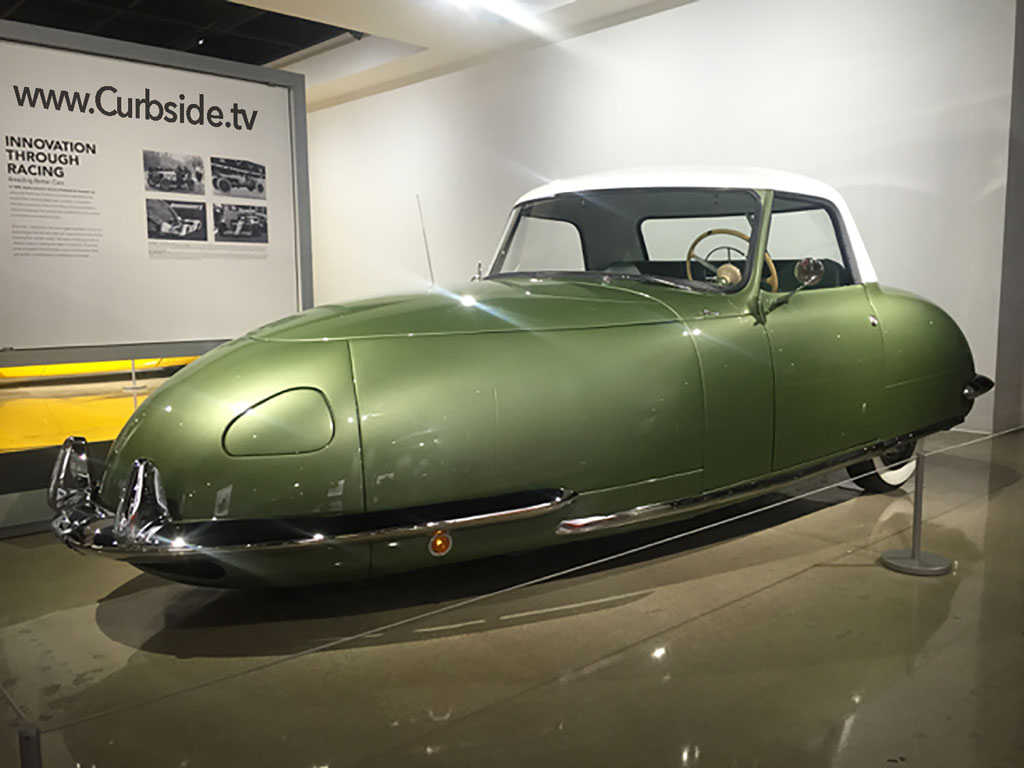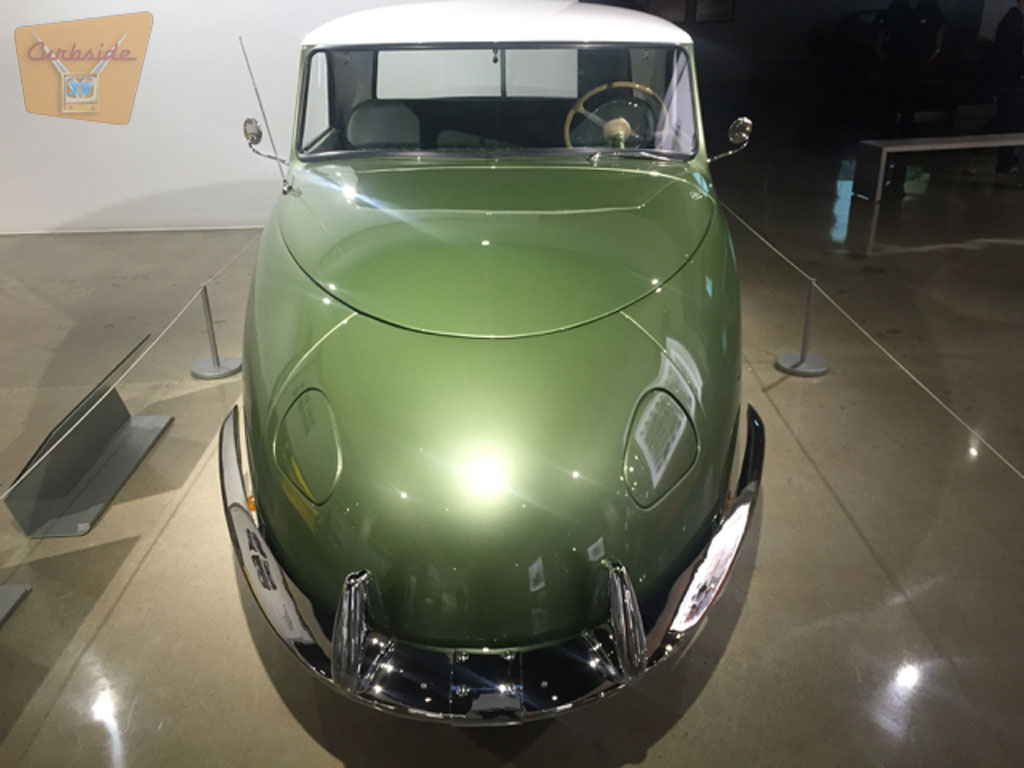 Davis leased an aircraft assembly building in Van Nuys, California where he set up a pilot production line for his dream car, now named the "Divan" due to its extra wide body that allowed four-across seating. The Davis Divan was introduced to the press at Los Angeles' swanky Ambassador Hotel, where four pretty stewardesses squeezed onto the coupe's single bench seat. Motor Trend magazine ran a cover showing Davis Divans rolling off a pilot production line. Everything looked rosy for America's most radical new car.
Soon caught short of funds, Davis struck a deal with his crew: if they'd agree to work for free, he'd pay them double once production was up and rolling. Along with other financial shenanigans involving wannabe dealers and prospective purchasers, this stunt led to a conviction on twenty counts of fraud. Davis was sentenced to two years in a minimum-security facility. After serving his time, he successfully developed Dodge-Em bumper cars for amusement parks and later tried to adopt their wrap-around bumpers to a three-wheeled safety car, without success. Davis retired to Palm Springs where he died of emphysema in 1973.
The Davis Divan has secured its place in history as an oddball icon of America's over-heated postwar auto scene. The Davis Registry estimates that a total of seventeen cars were built, along with three experimental military versions. Twelve of the Divans and all three military cars survive to the present. Los Angeles' Petersen Automotive Museum owns a beautifully restored example. Due to their limited number, Davis survivors seldom appear at auction, making their value difficult to establish.
Written by Jim Cherry