Most car buffs have personal favorites amongst the many, long-gone classics. Whether valued for style or performance, classics became timeless because they were so right. But updating and reintroducing certain classics might also bring present day success. The continued popularity of Ford's Mustang, Chevrolet's Camaro, and the MINI Cooper has proven such revivals can work.
It's interesting to speculate on what other classic cars might attract customers today.
Buick's stunning new Riviera brought the brand a range-topping halo car for 1963. With launch ads that promised "a great new international classic" and chiseled styling that delivered on the boast, it became a favorite that still looks stunning today. Buick has crawled back from the brink of GM's near collapse with some competitive new sedans, but a car with the Riviera's head-turning elegance would do much to liven up the division's sizzle factor. A revived Riviera could be based on GM's Cadillac CTS platform, making this idea real world achievable.
During its briefly interrupted death spiral under Dutch supercar builder Spyker's leadership, Saab CEO Victor Muller dropped hints the company might introduce a MINI Cooper competitor based on the teardrop-shaped Saab 92, the company's first car. The little coupe's wind-cheating efficiency, quirky styling, sporty handling, and compact dimensions might have proven popular in today's market. Fiat's 500 has found a little niche as a city car; the Saab would fit in perfectly. But when Spyker lost the company, it was bought by a Chinese concern that announced plans to introduce a new, all-electric Saab. To style their new electric after the classic little teardrop-shaped 92 would seem to be a no-brainer, but hope is a cheap thing.
One iconic classic looked all set to return just a few years back when Chevrolet announced plans for an all-new Corvette. When I spoke with GM design chief Ed Welburn previous to its launch, he insisted their new 'Vette was inspired by the company's gorgeous 1963 Sting Ray split-window coupe. My fingers were crossed, but my eyes were disappointed when the car finally appeared. Totally lacking any retro cues apart from its fancy new Stingray logo, you had to stretch your imagination to spot any original Sting Ray DNA in the new 'Vette's busy, super aero design.
Ford revived its beloved two-seater Thunderbird in 2002 and discontinued it just three years later. The new 'Bird was a decent effort if a bit bland, and its interior was better suited to an economy car. It quickly faded in the marketplace, leaving a market niche unfilled. Why not revive the four-seater Thunderbird? There's an existing market for four seat luxury coupes that's been abandoned to the Germans--BMW, Audi, and Mercedes. Ford might also wish to be ready with an answer to Buick's freshly revived Riviera (see above).
In terms of pure practicality, Volvo used to own the market for simple, pragmatic cars. Its modestly styled, safety-first sedans were a favorite of tweedy professors and smarty pants everywhere. Volvo's durable, no-nonsense244 was the automotive equivalent of Birkenstock sandals. No one saw them as beauty queens, but they got you where you were going with a minimum of fuss. Nowadays Volvo's image is muddled, coming off as yet another near luxury, Audi/BMW competitor without the German's cache. Brand definition is a terrible thing to lose. Bringing back the iconic Volvo 244 as a simple, rugged, even boxy-looking car, would set the brand apart while it revived the company's valuable legacy. While they're at it, Volvo might take a look at reviving their elegant little P-1800 sports coupe as well.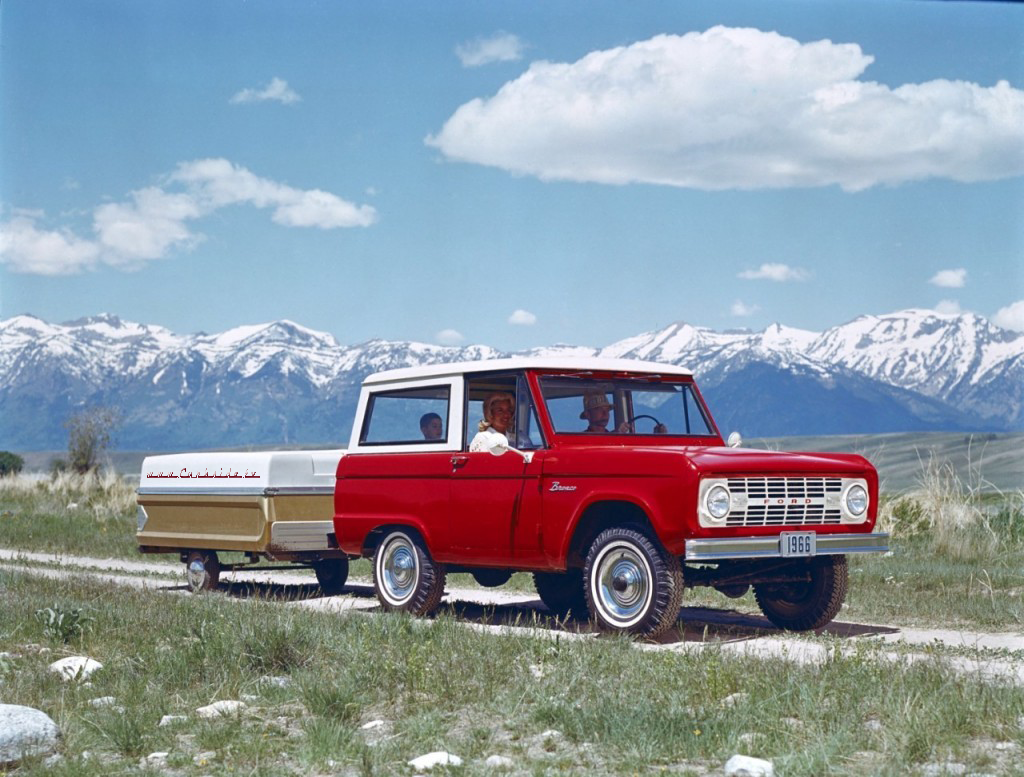 Lincoln's award-winning 1961 Continental saved the brand from extinction as it set the division's style for a decade. Its timeless slab-side body and all-American swagger still turns heads today. Reviving it as the brand's top line car could have brought the struggling brand much needed credibility as a homegrown luxury classic. But unfortunately, Lincoln division cheapened out and built the all new 2016 Continental on Ford Taurus mechanicals draped in a Bentley-derived suit.
Ford's Bronco remains a perennial favorites of the off-road set. Built simply, with "hose-it-out" interiors, their blocky, box-like style fit the simple, rugged mechanicals perfectly. Restored originals bring ever-escalating auction prices as their popularity continues to grow. In a world of soft, overly civilized off-roaders, updated versions of Ford's original rock-climber could prove a smash success.
Finally, a bold proposal: why not revive Chevrolet's long gone Corvair as a pure electric? The second-generation styling was so drop-dead pretty, it defines timelessness. The sleek little revival coupe would require very little updating to work as a contemporary car. With its grille-less front end and aerodynamic body, a sporty, electric Corvair could prove to be a sensation. And the motor could be put anywhere.
These are just a few ideas for reviving some of my favorite classics. Please feel free to add your own suggestions in the comments section below.
Written by Jim Cherry