There are so many wonderful places to go just within these United States and meeting planners and conference organizers have a beautiful wealth of places where they can have their boring meetings. I was really excited when my wife came home with the news that her employer was sending her to a conference and were willing to pick up the tab on our lodging and that it was within relatively easy trailer towing distance as well.
Could it be Mendocino? Humboldt? San Francisco? Yosemite? Nope, none of those.
Fresno.
Okay, so I'm sure the Fresno Visitors Bureau is going to write me a hate email after reading this but even Lonely Planet describes the place as "hardly scenic." It's greatest distinction is that it's within an hour of places you actually want to go to.
Even though it's Frenso it's also RVing so I was game to haul the Waldsheißer down to Fresno to see if I thought it was FresNO, or FresYES as the Miss California Pageant had pitched it recently.
Whenever I go to a new place, or an old favorite, I like to have my reservations made, especially if it involves a week of idle wheels. So after looking around at all the places, we ended-up in the Blackstone RV Park.
This is an interesting place to be sure as it's settled in among shopping centers and car dealers in a suburbia setting. The good thing about the park is that it is close to any imaginable chain operation you could desire, from chain shopping stores to chain restaurants. Yippee.
The park is clean and everything worked and there were two gents who were continually working on the park while I was there. There are a number of people who are living in the park including quite a few who work in the area and have homes elsewhere. The neighbors were really friendly and only one of the RVs there had the look that it was never, ever, ever going anywhere other than a junk yard. I guess the residents are somewhat migratory and they definitely kept their nice rigs and campsites nice.
Of course park wifi was lousy enough that I finally stepped up to a WeBoost cell amplifier and my own cell phone hot spot.
My inclination is to find things that are unique to the area and while I haven't had El Pollo Loco since I left LA in 2008 and I did go there, what I'm looking for are the experiences that are unique to the town. Fortunately the California Dream Eater had recently visited Fresno and found an ice cream place called "Ampersand."
Ampersand was funded with a Kickstarter campaign and owners Amilia and Jeff created the vision using locally-sourced ingredients. One of the good things about FresMaybe (still not sold) is that it is California's agricultural heart and there are a lot of wonderful things you can get here, including great milk.
All of their ice cream is made on the premises and the ampersand in the name represents their vision of having great ice cream and a community gathering place. Of course Peggy and I had to each try a flight of ice creams which is four different flavors. Mine had their whiskey caramel swirl, coffee, honeycomb and Bordeaux flavors.
The ice cream is absolutely wonderful. If you've ever had ice cream right out of an ice cream maker you know what I mean. It's a totally different product than anything that comes out of a container at the store no matter how oddly foreign the name on the label is. This was definitely a highlight of the trip and if you do go to FresMaybe, this would be a good place to include while you're there.
Oh, and I see you tripped up on that whole California Dream Eater thing. Yeah, the State of California pays a guy, Chase Ramsey, to travel around the state and eat stuff on camera. Talk about the world's sweetest gig, right? But it's actually a pretty good idea because I've eaten at several of the places he's highlighted in his YouTube channel and they're good recommendations. Plus he's entertaining - as much as Alton Brown used to be before he got all grumpy.
Another thing I look for when traveling is local breweries and I absolutely found one that might be the perfect building for a brewery, to me. I have had visions of starting a brewery for years and having one in an old auto shop is what I would do. That's also true of the folks that own the Tioga-Sequoia Brewing Company in Fresno. Er, FresYes. Okay, I found a brewery. I'm happy.
And what really made me happy was their Half Dome wheat beer, named after the iconic rock formation in Yosemite. I tried four of their beers including a dry hopped brown ale that I liked, an orange-infused beer that was nice on the scorching day that I visited, a porter and a barleywine.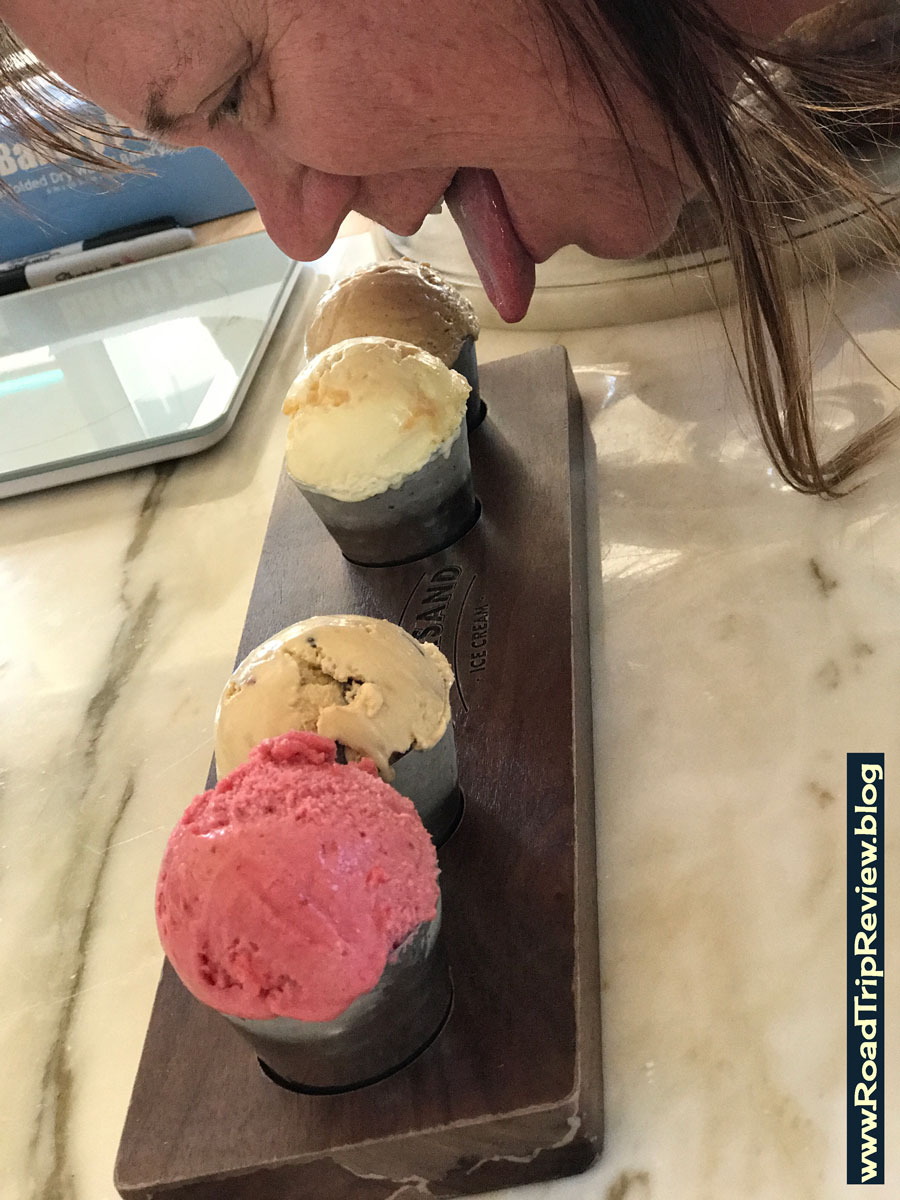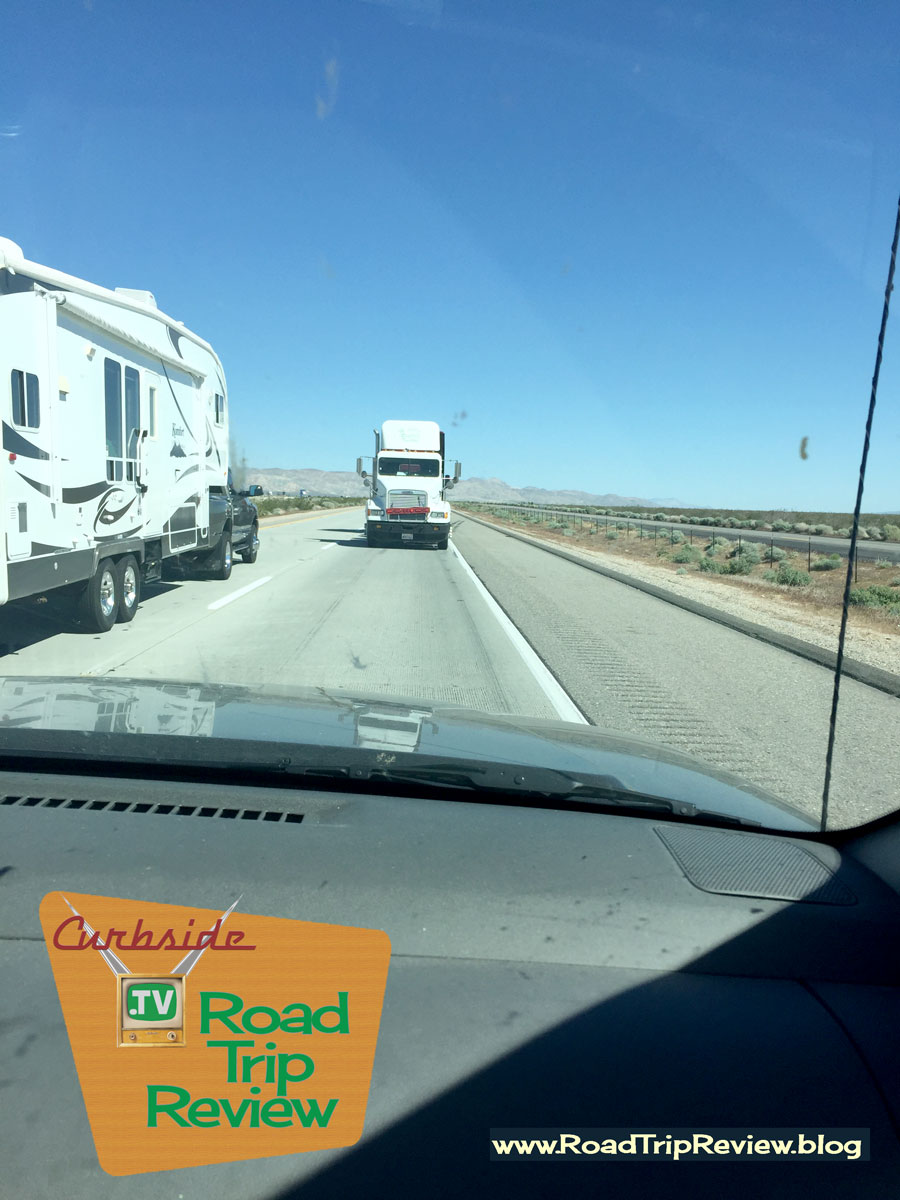 But my favorite was the Half Dome wheat beer (hefeweizen) which was light and aromatic and just the perfect match for the day that even would make the devil check his antiperspirant.
What I liked about this location was that you can open the front and back doors and have an open building, or close everything up in the winter and have an indoor place. They also took advantage of the large yard with all sorts of games that people were enjoying. I guess that's why I enjoyed this.
Okay, there were some other things I really liked about Fresno. Er, FresYes. I liked the proper downtown with the architecturally-unique buildings. They were cool. It was a bigger city but not horribly overcrowded like Los Angeles or San Francisco. The people were nice, particularly those in the campground. Well, other than the lady who checked us in.
So would I go back to Fresno. FresYes. Eh, probably not as a destination. However if you're having a boring conference and want to have me along, I guess I could hit that brewery once again. Get me some ice cream, too! And I did buy a bottle of the milk from the dairy that the ice cream makes everything from that I need to return for my deposit.
Written by Anthony B. Barthel