They say the happiest day in a boat owner's life is the day they buy their boat. The second happiest day is the day they sell that boat. So it is with this in mind that I share the fact that Peggy and I bought an RV. Specifically a Rockwood Mini Lite 1905.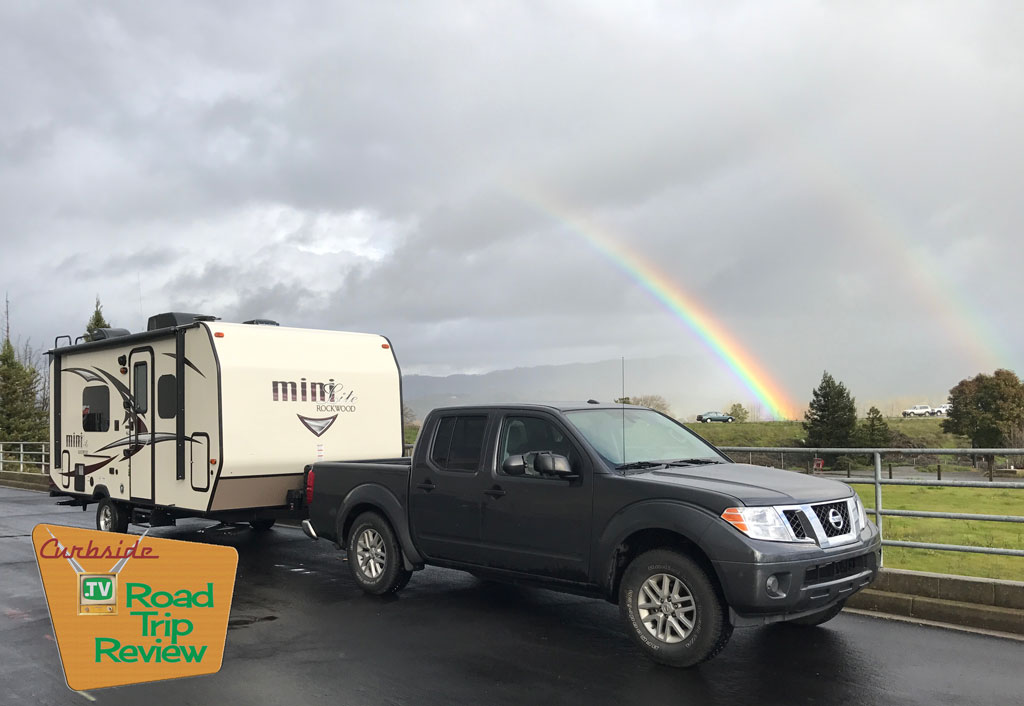 This was no casual purchase as we had literally looked at over 100 rigs of all sizes and shapes. We'd seen the sad used RVs at some RV dealers which really exemplified the RV death spiral as described by Greg Gerber. We had been to RV shows, as detailed here. And we have annoyed just about every RV dealer in Northern California at least once, some multiple times.
We had even considered building our own RV out of a cargo trailer. In fact, after reading more about the quality of new RVs the cargo trailer idea almost won out. Except I'm more Tim Allen from Tool Time than McGeyver when it comes to screwdriver projects.
The RV industry is essentially a collection of mostly big companies who turn the same interior appliances sourced from a small number of manufacturers into a dizzying array of vehicles from little travel trailers to mammoth rigs. But the commonality is that you'll find the same appliances that you would likely never deem acceptable in your home in almost everything out there.
Minute differences in exterior trim and fittings from one RV to the next qualify as entirely different brands in the RV industry. Don't like the Fredzo MagiCoach Deluxe? That's okay because the Rizzomatic SuperDeluxe Wanderer is almost the same but the dinette is located slightly askew. Oh, and there are off-white swooshes and decals on the outside instead of mocha.
So why did we ultimately decide on what we chose? Well, there were certain specific checkpoints that we had to hit and, quite honestly, this one hit all those. Plus we also liked it. There's a lot to be said for that. But the checkpoints we used are in the stories to come.
The day we picked up the trailer (December 10, 2016) and hauled it to a local campground in the pouring rain, set it up and spent the night in it was a huge landmark for us.
After two years of listening to podcasts, dreaming about RV journeys, shopping for RVs, considering making our own, going to vintage trailer rallies and talking to anyone and everyone we could about RVs, we finally took this picture.
There is a podcast that's a favorite of mine called Make Money and RV which is about earning a living while RVing. One of the posts that podcasters Heath and Alyssa Padgett created was one where they asked for people to share their pictures of their first RV journey. That picture made it to the podcast's blog page.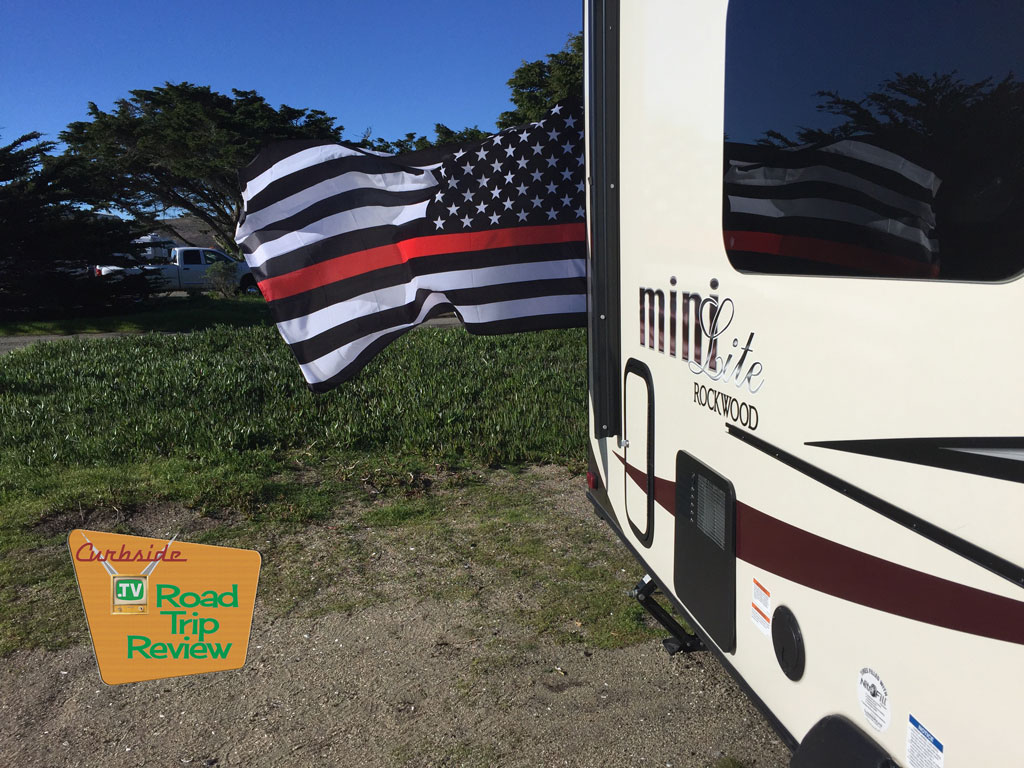 No matter what the occasion, I have never seen my wife happier than she was in that picture. So here's to starting the RV journey and celebrating fun on the road. One of the nice things about having this trailer is that I can go to more car shows that are further away as I'll always have my own hotel room hitched to the bumper of the truck. See you on the road!
Written by Anthony B. Barthel