Famed customizer Bill Cushenberry worked with the likes of George Barris, even helping to shape the famed 1960s Batmobile. He was a true design artist himself whose groundbreaking work included the car that got away, the Space Coupe. 50 years after its disappearance it turned-up in a field and Barry Gremillion is working with a team to bring it back to life. What happened to the car, where are they now, and when can we see it?
In part one of the interview with Barry we will learn more about what it takes to bring a classic origial kustom back to life and where it's headed.
Then we speak with Carly Starr of the California Automobile Museum and learn about their Sunday rides, their special exhibits and one of the biggest car cruises around.
The Curbside Classic Car Show podcast is released each Friday at 8am and is a fun look at the world of vintage cars through the eyes of Jim Cherry, noted author, illustrator and commentator and Tony Barthel, publisher of the Curbside Car Show Calendar at www.curbside.tv
Famed customizer Bill Cushenberry worked with the likes of George Barris, even helping to shape the famed 1960s Batmobile. He was a true design artist himself whose groundbreaking work included the car that got away, the Space Coupe. 50 years after its disappearance it turned-up in a field and Barry Gremillion is working with a team to bring it back to life. What happened to the car, where are they now, and when can we see it? In part one of the interview with Barry we will learn more about what it takes to bring a classic origial kustom back to life and where it's headed. Then we speak with Carly Starr of the California Automobile Museum and learn about their Sunday rides, their special exhibits and one of the biggest car cruises around. The Curbside Classic Car Show podcast is released each Friday at 8am and is a fun look at the world of vintage cars through the eyes of Jim Cherry, noted author, illustrator and commentator and Tony Barthel, publisher of the Curbside Car Show Calendar at www.curbside.tv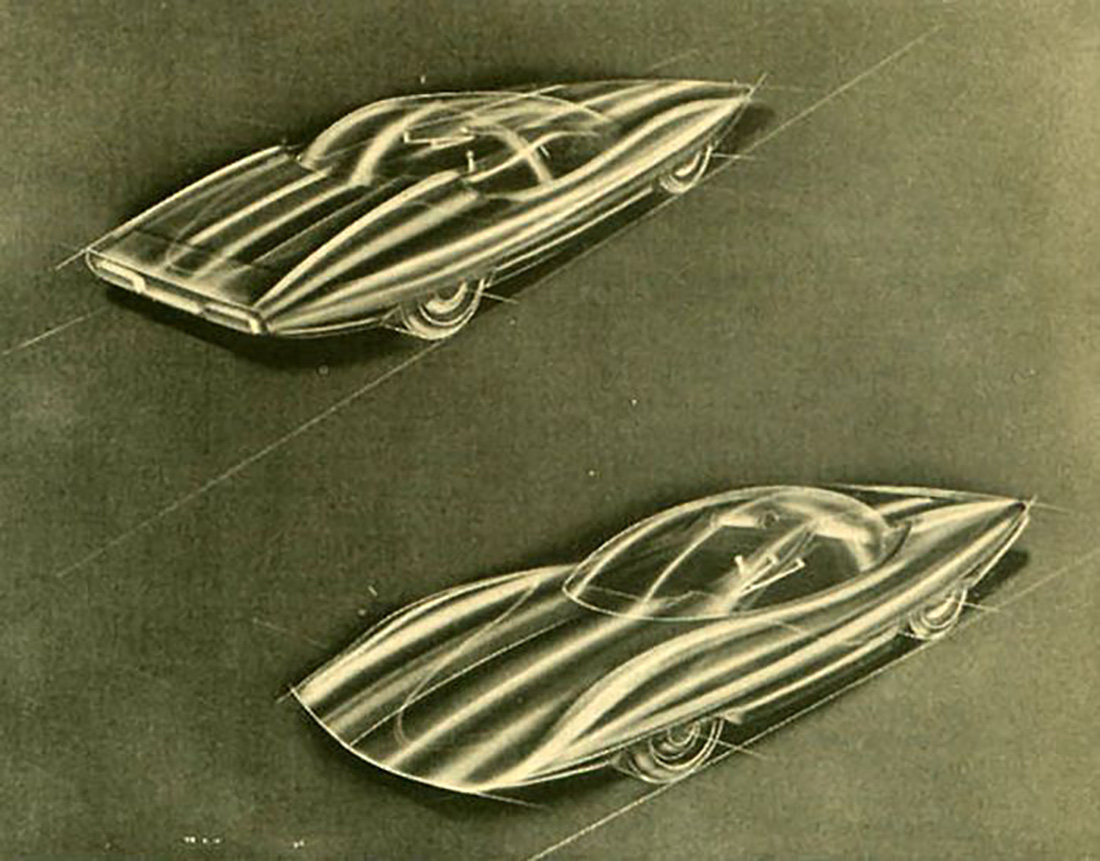 Famed customizer Bill Cushenberry worked with the likes of George Barris, even helping to shape the famed 1960s Batmobile. He was a true design artist himself whose groundbreaking work included the car that got away, the Space Coupe. 50 years after its disappearance it turned-up in a field and Barry Gremillion is working with a team to bring it back to life. What happened to the car, where are they now, and when can we see it? In part one of the interview with Barry we will learn more about what it takes to bring a classic origial kustom back to life and where it's headed. Then we speak with Carly Starr of the California Automobile Museum and learn about their Sunday rides, their special exhibits and one of the biggest car cruises around. The Curbside Classic Car Show podcast is released each Friday at 8am and is a fun look at the world of vintage cars through the eyes of Jim Cherry, noted author, illustrator and commentator and Tony Barthel, publisher of the Curbside Car Show Calendar at www.curbside.tv
Famed customizer Bill Cushenberry worked with the likes of George Barris, even helping to shape the famed 1960s Batmobile. He was a true design artist himself whose groundbreaking work included the car that got away, the Space Coupe. 50 years after its disappearance it turned-up in a field and Barry Gremillion is working with a team to bring it back to life. What happened to the car, where are they now, and when can we see it? In part one of the interview with Barry we will learn more about what it takes to bring a classic origial kustom back to life and where it's headed. Then we speak with Carly Starr of the California Automobile Museum and learn about their Sunday rides, their special exhibits and one of the biggest car cruises around. The Curbside Classic Car Show podcast is released each Friday at 8am and is a fun look at the world of vintage cars through the eyes of Jim Cherry, noted author, illustrator and commentator and Tony Barthel, publisher of the Curbside Car Show Calendar at www.curbside.tv