This is my recap of the 2019 Grand National Roadster Show in Pomona, America's premier hot rod and custom show. This event began modestly as a general interest car show at Oakland's Exposition Building in 1949. Its debut was livlied up by a small selection of hot rods built by kids that organizers Al and Mary Slonaker had recently encountered at a diner.
When the souped-up rods proved to be the hit of the show, the Slonakers realized they were on to something and titled next year's show the Grand National Roadster Show, making it all about hot rods.
Now celebrating its seventieth year, the show remained in Oakland until 2006 when it relocated to the Pomona Fairplex where it's been presented ever since. This year's edition sprawled over seven buildings packed with eight hundred glittering customs and hot rods.
The Grand Natioanal's nine foot tall trophy for "America's Most Beautiful Roadster" is considered the world's top prize for hot rods and customs, equivalent to a movie's Oscar win. Builders routinely spend up to a cool million dollars building exactingly crafted entrants in hopes of winning.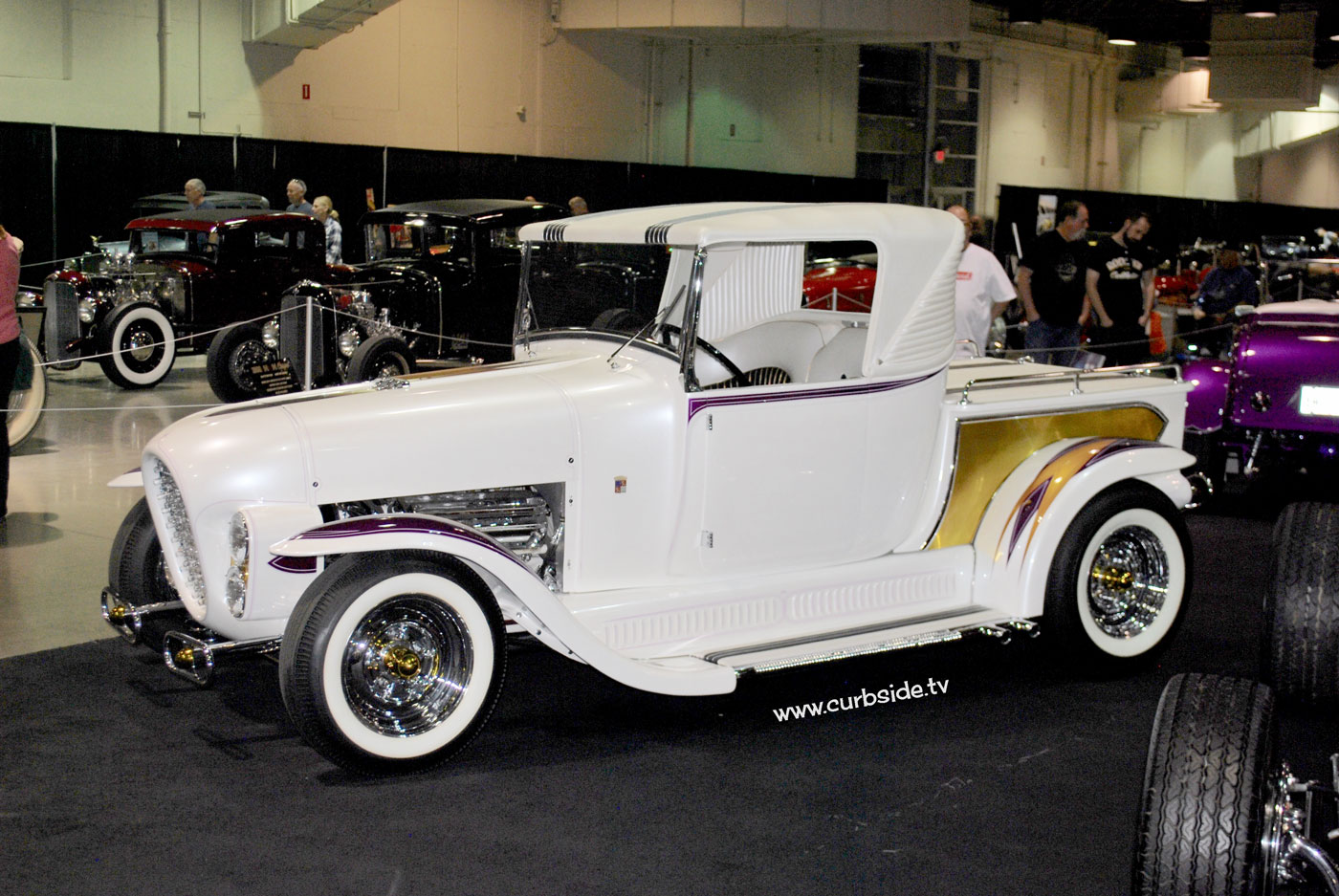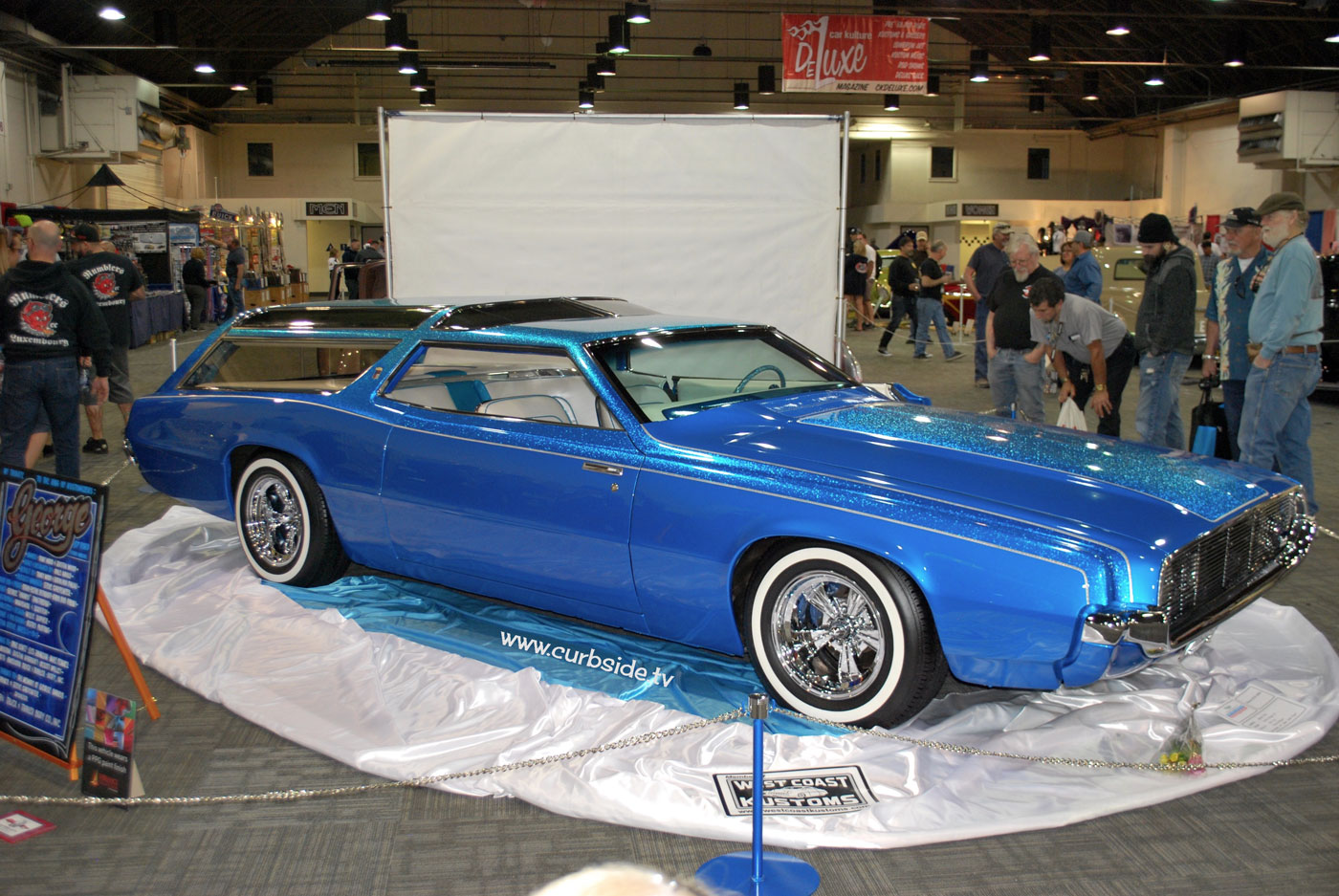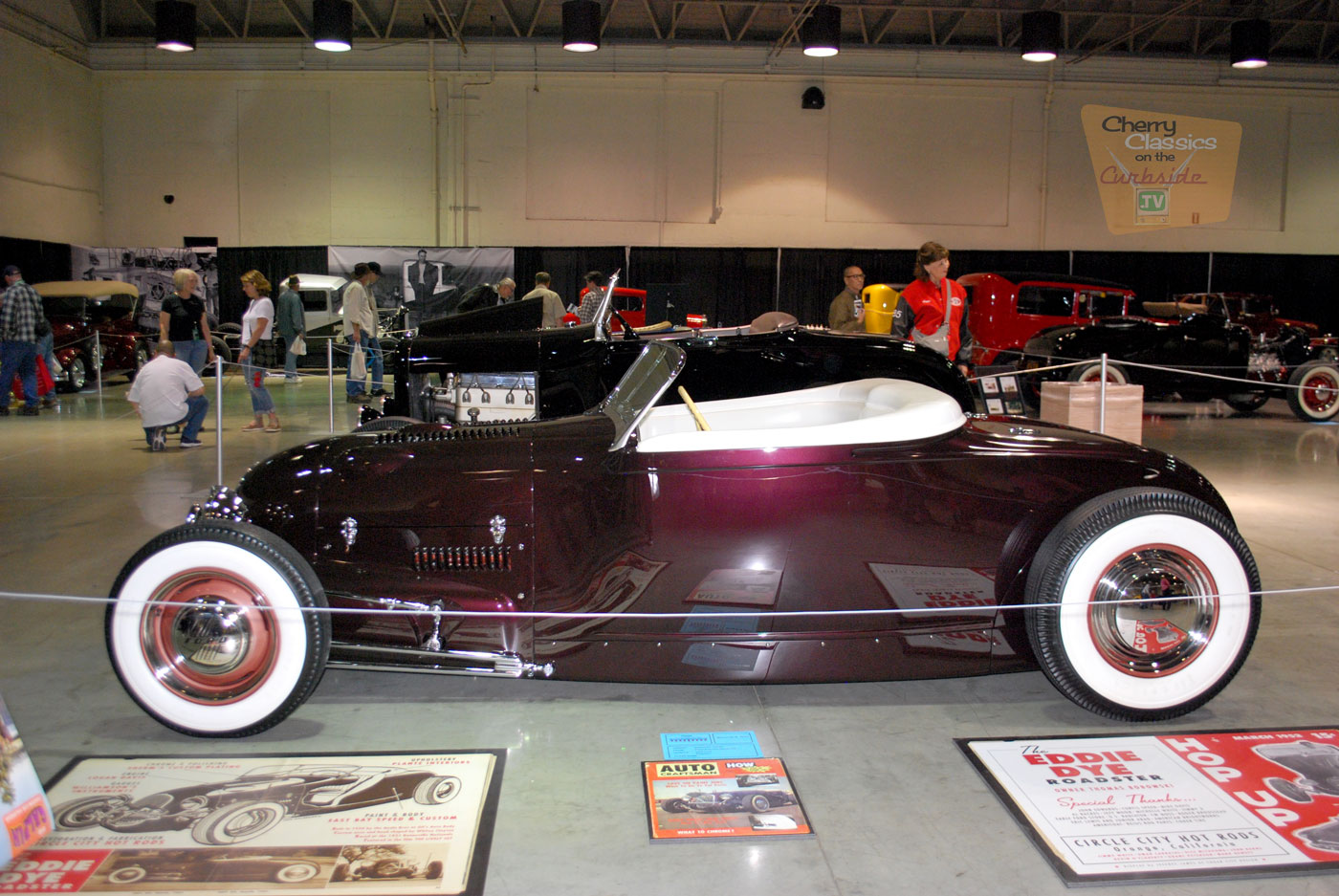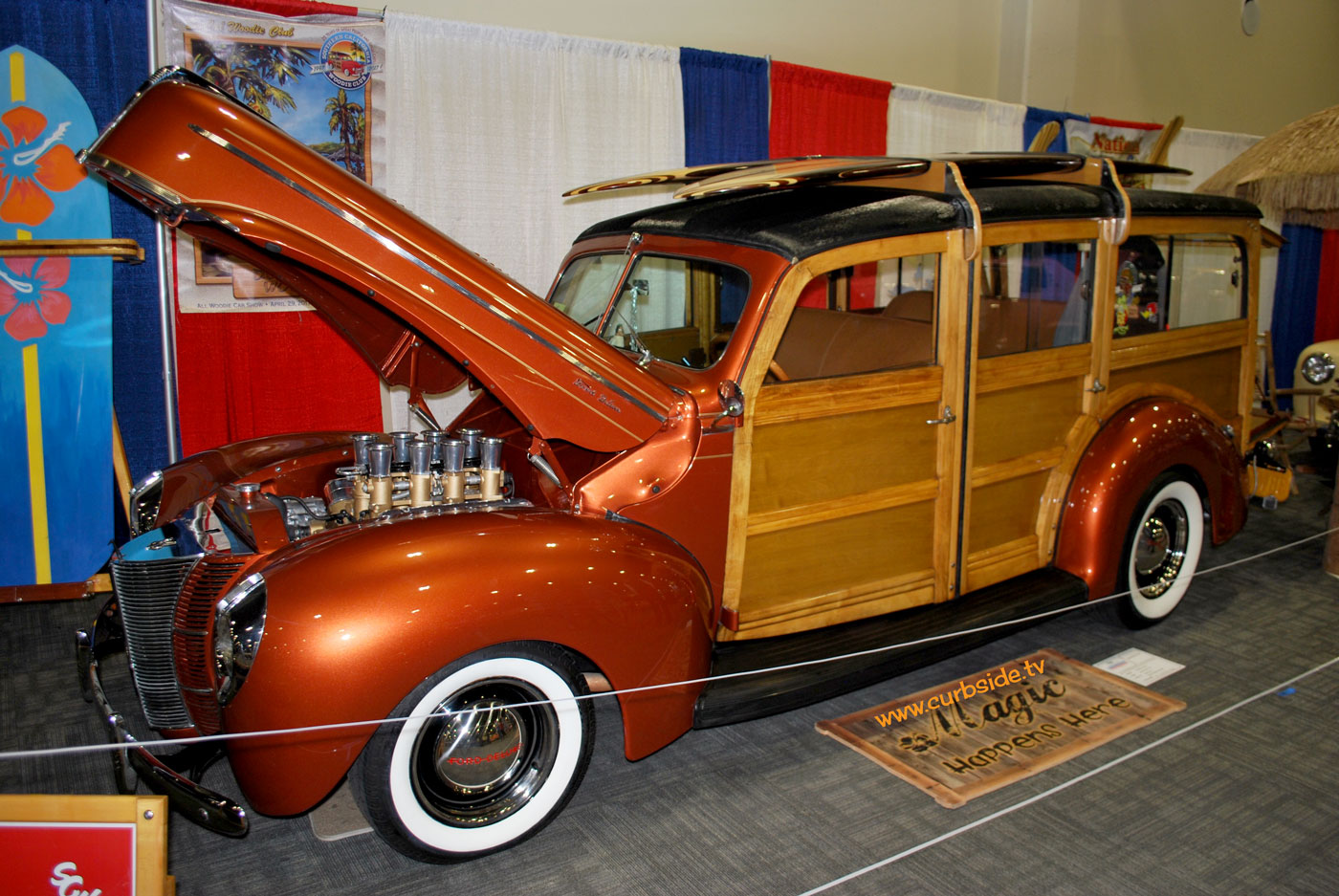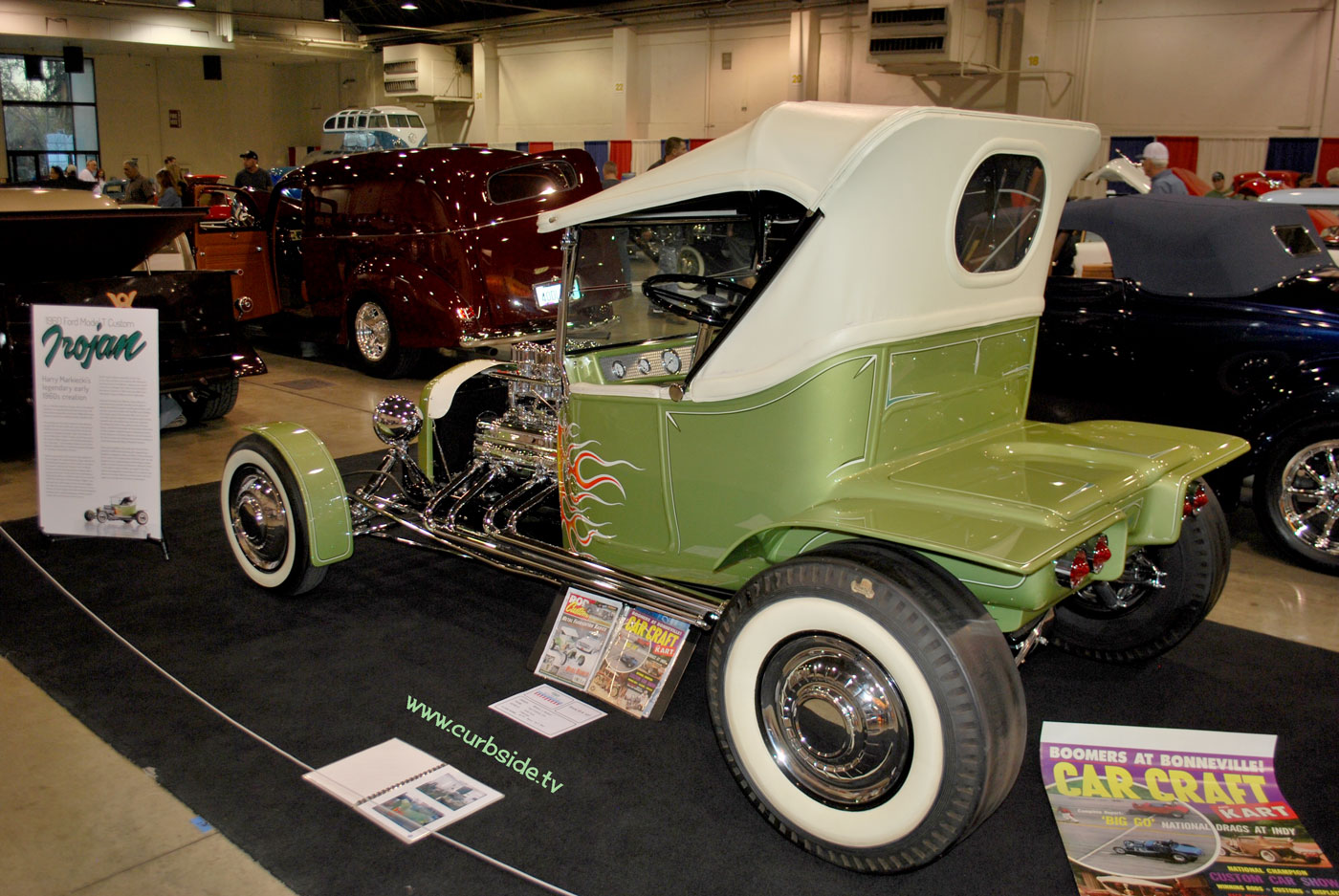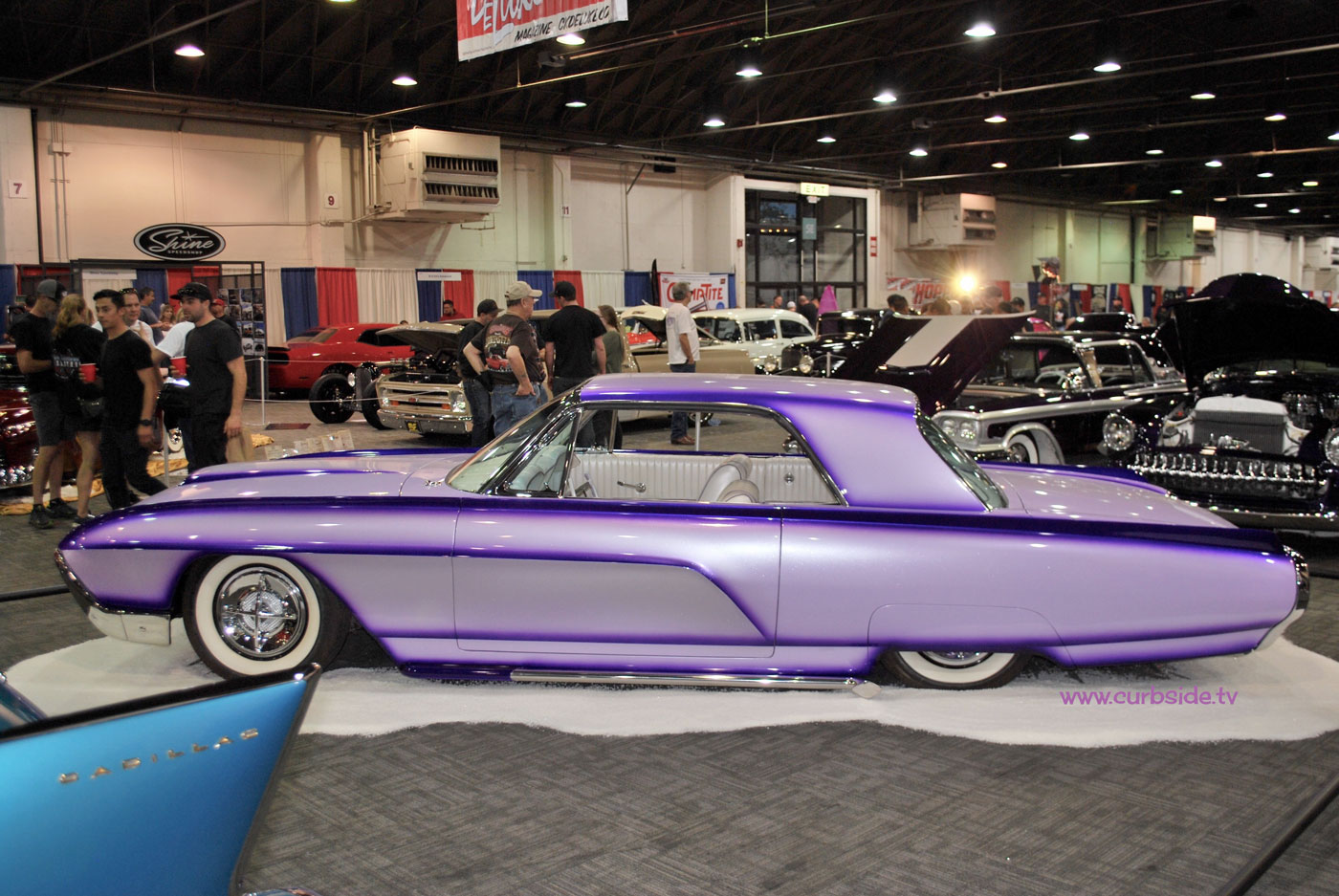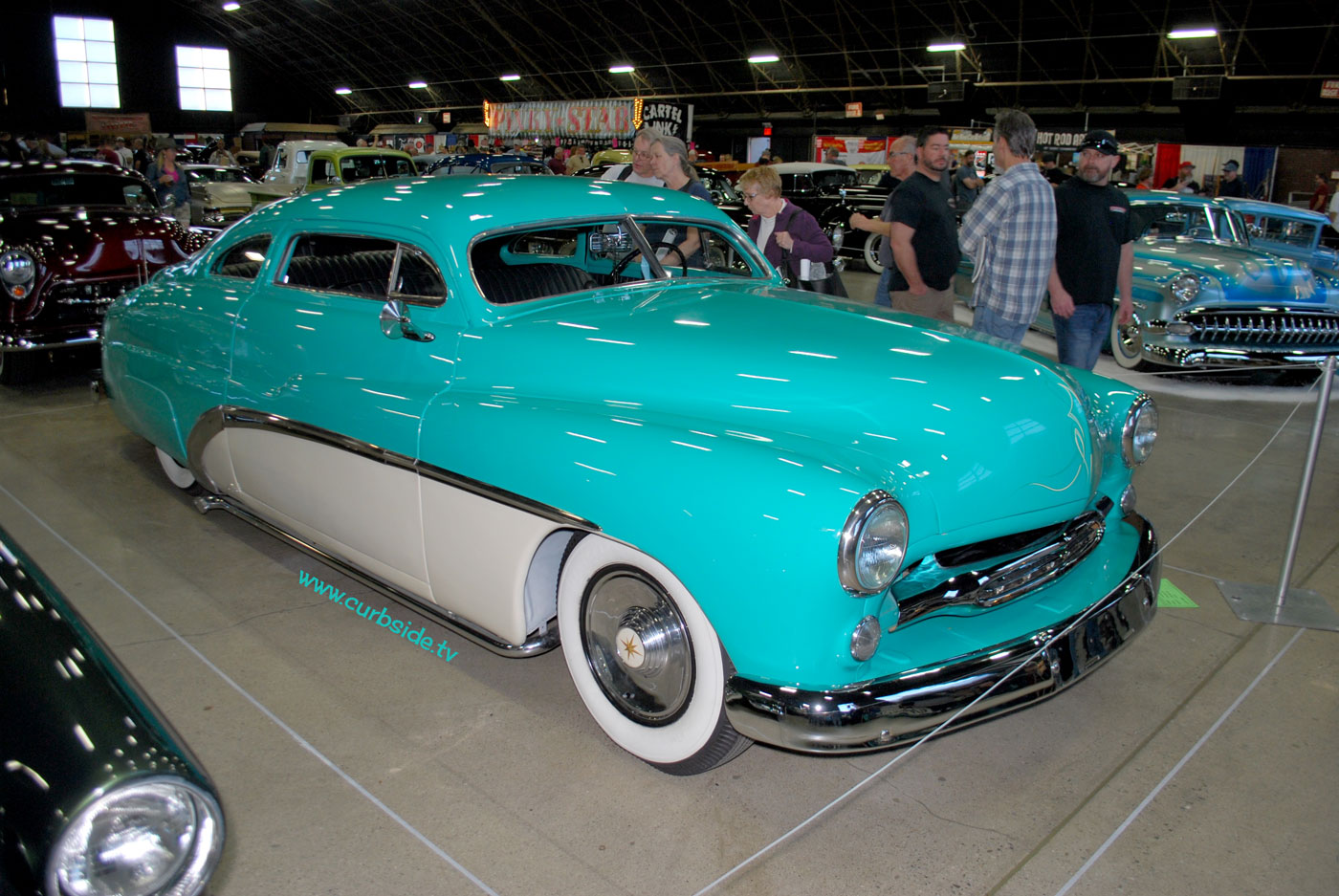 Fourteen cars entered this year's competition with the big prize going to George Poteet's immaculate Three Penny 1936 Ford roadster.
A wide variety of vendors including artists, vintage-style clothing, and speed equipment ring the periphery of the halls. King customizer Gene Winfield appeared next to his iconic classic Jade Idol, that he'd recently repainted in his innovative fade style that set the custom world on its ear, way back in 1959. Other iconic rods included Barris' Ala Cart and the restored Trojan.
Halls are loosely divided by category, traditional rods in one, high end trophy builds in another, and hopped up VW Beetles in yet another. There's truly something for everyone with an interest in hopped up, metal flaked, air bagged, or low riding cars. As the Superbowl of hot rod and custom car shows, the Grand National Roadster Show is a must attraction for fans of these uniquely American art forms.
Written by Jim Cherry - above photographs also by Jim Cherry.
Photographs below by Pete Haak.
The Grand National Roadster Show podcast