During the mid-1800s, hardy American pioneers traversed Utah's Bonneville Salt Flats in covered wagons built by the Studebaker Brothers Company. One hundred years later, a futuristic, supercharged coupe threw up a rooster tail of salt as it sped across those same flats at nearly two hundred miles per hour, shattering twenty nine records. That coupe was the startling new Avanti, also made by Studebaker.
The Studebaker Brothers were the world's largest producer of wheeled vehicles at the turn of the century. As the world turned motorized, they transitioned to building automobiles. While the industry grew, the scrapy independent suffered ups and downs before finding itself in desperate straits by 1960, when a price war between Detroit's big three automakers met chronic funding issues in a perfect storm that threatened to sink the company. Studebaker's board of directors hired hotshot CEO Sherwood Egbert to bring new energy to the South Bend, Indiana firm. Egbert thought the fastest way to generate excitement was to introduce a sports/luxury "halo" car. During a cross country flight, he drew a sketch on an airplane barf bag and handed it to legendary industrial designer Raymond Loewy, giving him an impossibly short forty days to design a revolutionary new car.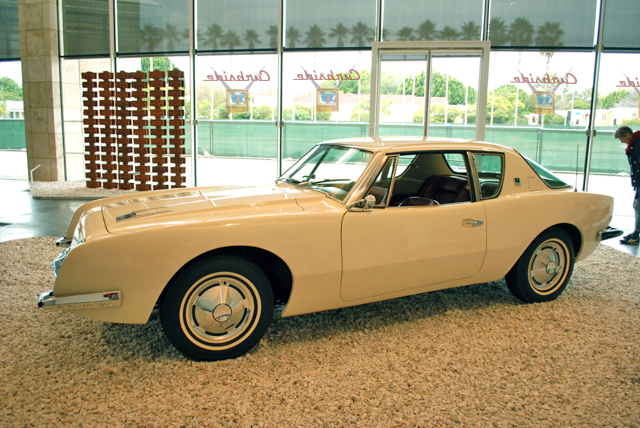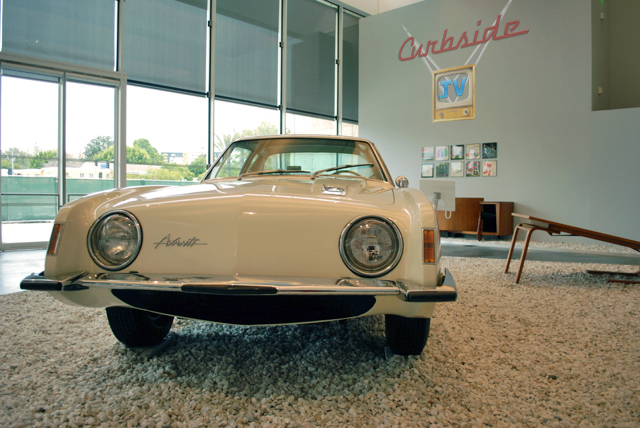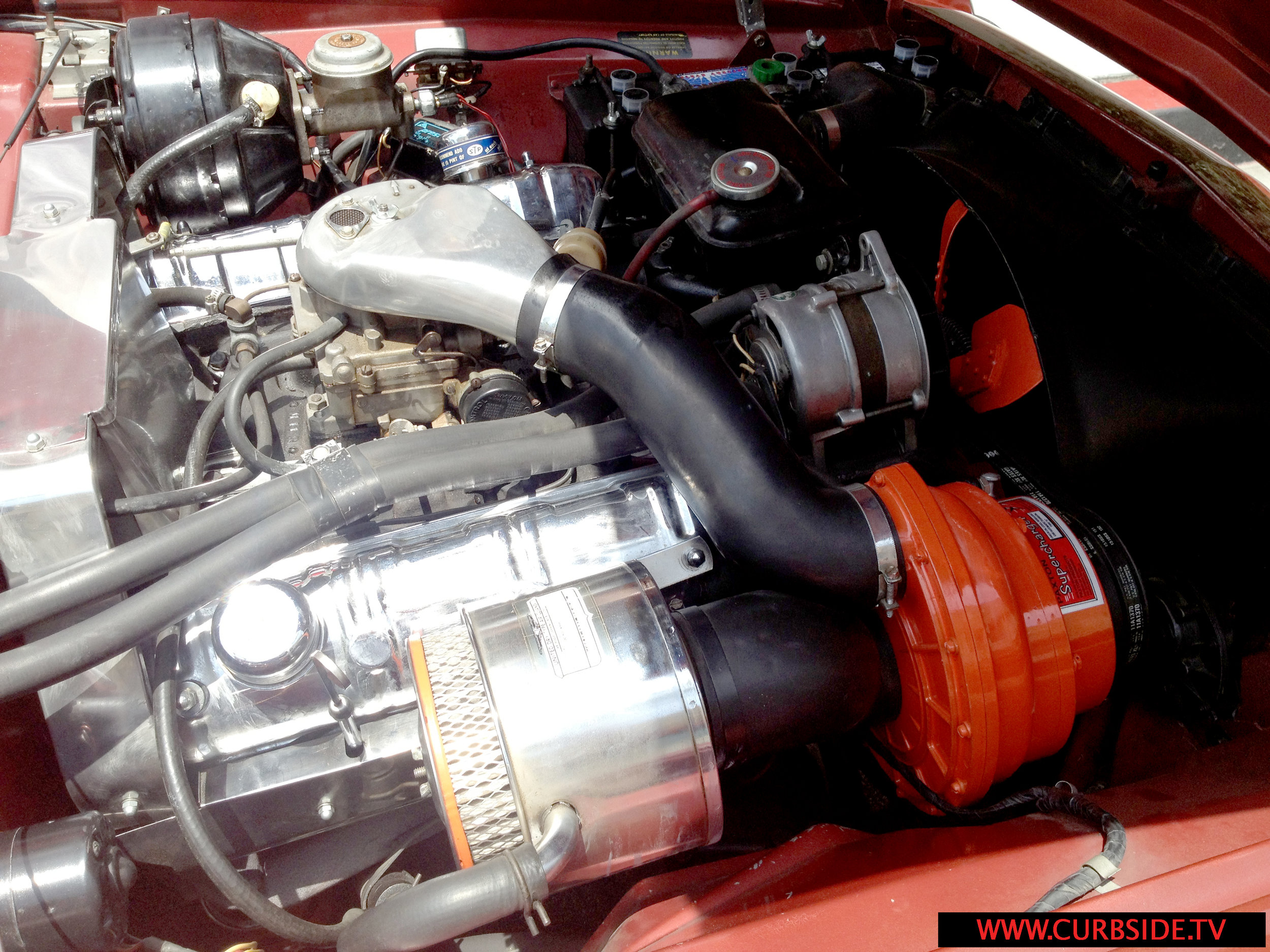 Loewy installed a team of three at a rented ranch house near his own in Palm Springs. Forty days later they delivered a miracle of budget-driven development. The stunning, sexy-looking fiberglass coupe was bolted to a compact Lark convertible frame, packed with innovative features, and powered by a Hawk V-8. Its radical details and advanced styling caused a sensation in the automotive press. Loewy's advances gave credence to the word "forward" (a literal translation of its Italian name). A grille-less aerodynamic front end, disc brakes, safety door latches, roll bar, overhead controls console, aircraft-red instrument lighting, trunk pass-through, and a slide out make-up tray for milady were all new features on an American car.
Powered by Studebaker's small block V-8, Avantis that were optioned with superchargers validated its claim as the world's fastest production car. Legendary race car developer Andy Granitelli drove a stock Avanti to 172 M.P.H. at Bonneville Salt Flats, shattering twenty-nine records. Later, a specially modified coupe hit 196 M.P.H., blindingly fast today and unheard of for a production car then.
James Bond author Ian Fleming loved his jet black Avanti so much that he had it advance-shipped to foreign countries he'd visit. Rockabilly hit maker Ricky Nelson cruised Hollywood in his, and actor Dick Van Dyke bought a white one.
Chevrolet re-did its fiberglass Corvette for 1963, contracting bodywork out to the same company that built Studebaker's Avanti. Though the Corvette's bodies rolled out without a hitch, the fabricator was unable to deliver Studebaker's bodies on time, blunting the Avanti's launch buzz and causing stacks of canceled orders. Only 4,643 were built before Studebaker cancelled the car, moved production of its Lark compact to Canada, and ceased making cars altogether in 1966.
After Studebaker collapsed, former executives bought the dies, parts, and rights to the company's last chance coupe and re-introduced it as the handbuilt Avanti II, powered by a Chevrolet V8. The Avanti II remained in production until the 1980s when a real estate developer bought the company, butchered the car in a misguided update, and went bankrupt. Subsequent revivals continued to modify Loewy's classic design until it no longer mattered.
Studebaker's forty-day wonder remains a design classic to this day. A stunning black example wowed crowds at the Petersen Automotive Museum's Fantasies in Fiberglass show. The Los Angeles County Museum of Art included Dick Van Dyke's mint 1963 coupe in its California Design show. Collectors are pleased to find that prices for both orginal Studebaker Avantis and handbuilt Avanti IIs remain surprisingly affordable today.
Written and photographed by Jim Cherry