A family owned business can do whatever it wants, even if what it wants to do is create something wildly impractical, just because they can. The Ford Motor Company was still family-owned in the early 1950s when it decided to build an ultimate "halo" car to captured the elegance of the great pre-war classics.
Created under the direction of Henry Ford's son Edsel, the original 1940-48 Lincoln Continental became an icon as one of the last to be recognized by the Classic Car Club of America as a "full classic." Recognizing this status, Ford decided to introduce a modern interpretation to be called the Continental Mark II. Keeping things in the family, the new coupe was created under the direction of Edsel's son William Clay Ford. Its clean lines represented a break from prevailing space-age design fads. Instead of fins and gobs of chrome, it boasted unadorned flanks and a timeless look of refined elegance.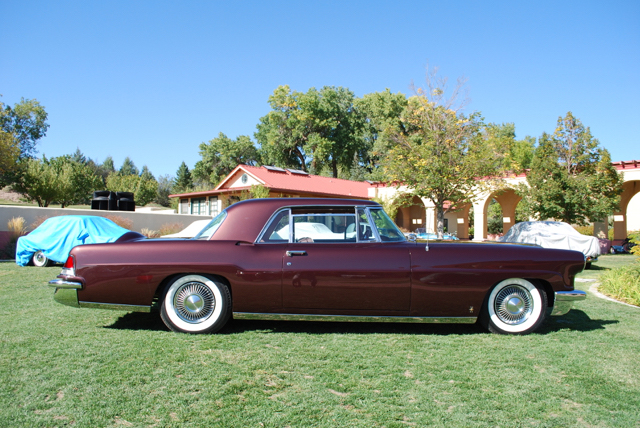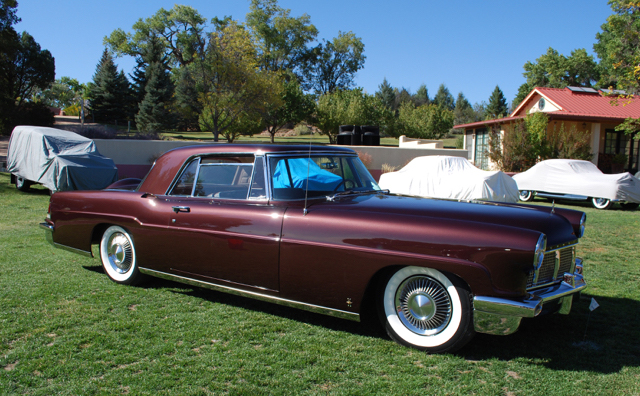 Though the Continental was powered by a factory blueprinted 368 cubic inch Lincoln V8 with 285 H.P., it wasn't actually a Lincoln. Intending to create a world class contender to compete with Rolls-Royce and Bentley, Ford established a separate division to set its glamorous new, handbuilt apart. Ford introduced the new Continental Mark II at the October 1955 Paris Auto Show. Price matching the Rolls at $10,000 meant the Continental cost as much as two Cadillacs. And still, Ford lost a thousand bucks on every one sold.
Around 2,600 Continental Mark IIs found homes in 1956, with sales dropping to just 400 units for the next model year. And then Ford Motor Company went public. Wall Street showed little interest in selling halo cars at a loss and the Mark II was cancelled after just two years' production. It was a brief, spectacular run, with the car's elegant styling attracting celebrity owners including Elvis Presley, Frank Sinatra, and Elizabeth Taylor. Taylor's was a gift from Warner Bros., painted a special custom hue to match her eyes.
Today the Continental is a niche collectable valued by buffs who appreciate its quality and style, but auction prices lag behind flashy, chrome-bedecked 1950s cruisers and over-powered muscle cars, making America's Rolls Royce a relative bargain to this day.
Written and photographed by Jim Cherry