Like a heavyweight boxer in a fitted tux, Chrysler's elegantly brutish 300 packed the power to match its looks. First introduced in 1955, its name referred to the car's horsepower--an astonishing figure for its day. It may well have been the first car to offer high performance motoring in a mass produced form. A hopped-up version of Chrysler's legendary Hemi V-8 featured solid lifters, a hot cam, and two four-barrel carbs. With its roaring V-8 and stiffened suspension, the 300 added up to a gentleman's hotrod, brimming with attitude. Easily dominating NASCAR, Chrysler's first 300 took the annual title of Grand National Champion.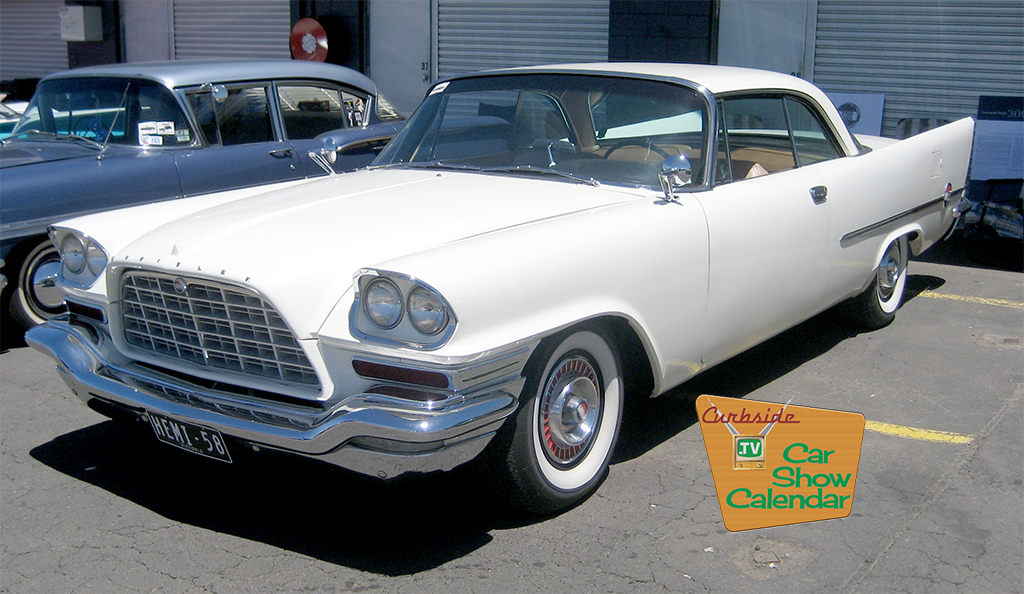 Though the name "300" originally referred to the car's horsepower rating on its 1955 introduction, power crept up as the years passed. Most were equipped with Chrysler's Torqueflite transmission, controlled by push buttons. By 1957, the 300 offered an optional 390 H.P. (with manual transmission only). Advertised as "America's most powerful car," the 1957 300-C and 1958 300-D were actually the world's most powerful mass produced cars, and the fastest, too. A 1958 Chrysler 300-D shattered records when it topped 156 m.p.h. on Bonneville's salt flats.
Chrysler's 1957-59 300s featured what many considered designer Virgil Exner's most successful styling. For 1957-59, the muscular 300s featured their own hoods, grilles, wheelcovers, interiors, and badging. Chryslers also introduced an innovative "Torsion-Aire" suspension in 1957. Replacing conventional coil or leaf springs with torsion bars allowed for a lower car with better handling.
The 1957 300's low, ground-hugging stance, futuristic bubbletop, and soaring tailfins gave it a clean, fleet look that made the competition appear downright dowdy. Exner called his fins "stabilizers." He was the only Detroit designer to have his cars' tailfins windtunnel tuned. The 1957 300-C sold the most copies of these five years, with 2,402 of the finned wonders finding buyers.
As a limited production model, the 300 was actually the halo car of Chrysler's sleek new, Forward Look. Richard Carpenter of the Carpenters pop group is the model's most prominent, long-time collector. The Chrysler letter series cars' beauty, power, and scarcity will no doubt gaurantee blue chip collectable status for a long time to come, with prime examples currently approaching six figures at auction.
Written by Jim Cherry